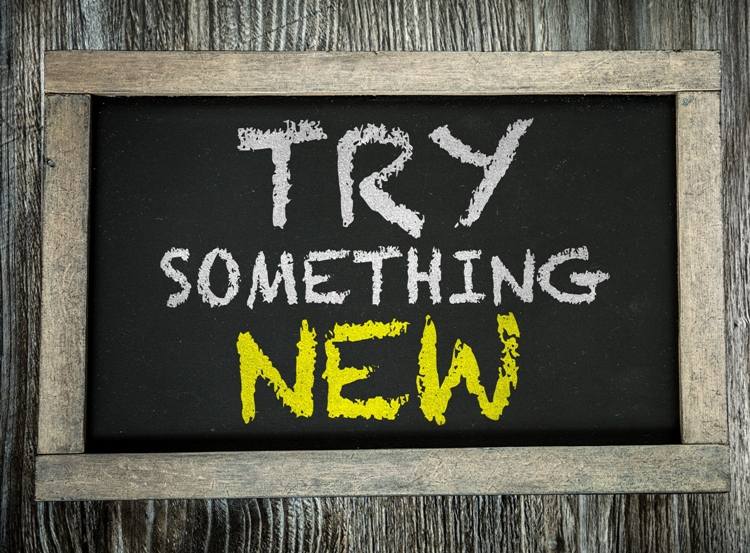 According to Pew Research Center, 79 percent of Americans looking for work have used online resources in their employment search. But, while job boards should definitely be the mainstay of your job search—especially niche boards like MilitaryHire.com, in a tight labor market it can pay to consider adding other, potentially more creative ways of learning about jobs that other job seekers may not have thought of.
Here, a variety of career professionals share insights on some creative ways to learn about job opportunities.
Local and Niche Job Boards
"Eschew traditional job sites and postings," recommends Jason Patel, founder of Transizion, a college and career prep company. Instead, he recommends turning to local job boards. "Different neighborhoods and cities have their own job boards. Frequently, business owners will trust these local job boards far more because they can vet who applies for a job and still receive a good number of applicants."
The same concept applies to niche job boards that are geared to the needs of a specific group—like veterans. Narrowing your focus can yield results more targeted to your needs and career aspirations.
Google Alerts
Patel recommends setting up Google Alerts for the industry, or industries, you're most interested in. "The idea is to get real-time updates of industry trends, occurrences, news, and job opportunities," Patel says. He further recommends setting alerts up to arrive in the morning. "When you have a fresh set of eyes and an energized brain, sifting through opportunities becomes much easier," he says.
Make a List
Start by creating a list of "military-friendly employers," suggests Jennifer Katz, director of career services for Purdue University Global. "Having military experience is a strength, and highly desirable by a lot of employers," she says. "I suggest that veterans start by doing some research into their local job market to identify some of these military friendly employers. Once they identify a target list of employers with which they are interested in working, they can review job leads on the company's site and start making proactive outreach with a customized resume and cover letter expressing interest in the organization and discussing the experience they would bring to the role." In addition, Katz suggests: "Searching for and connecting with military recruiters on LinkedIn and joining related groups can also be an effective way to expand their networks and stay up-to-date on opportunities in their field."
Leverage Your Social Media Connections
Social media offers a convenient way to connect with the masses—or niche groups.
"Don't be afraid to reach out to friends on Facebook," suggests Patel. "Veterans might think that reaching out to others for a job is a bit weird, but if they explain their situation and service, others will be glad to help," he says. This is especially true, he says, "for business owners, relatives of service members, and veterans themselves."
In addition, suggests Stacy Caprio with Accelerated Growth Marketing, Facebook groups can be a good source of job leads. "Try joining Facebook groups that contain people in the niche you're trying to break into. A lot of time people will post physical job offers or openings in the actual group." Alternatively, she suggests, "If you post in the group that you are looking for a specific type of job someone may reach out to you." To get the most value out of groups, she says: "It helps if you add value and are present commenting in, liking, and friendly those in the group before you ask for help."
In addition to Facebook, other social media channels like LinkedIn can also provide opportunities to learn about job openings through personal connections as well as groups.
Bob Wiedower, VP of sales development and military program at Combined Insurance, a Chubb company, recommends using LinkedIn a bit differently to ferret out job openings. Combined Insurance was just named the #1 Military Friendly Employer for 2019 by VIQTORY and Wiedower is a Marine veteran himself. He says: "Use LinkedIn to find other veterans at your target companies." A Premium LinkedIn subscription offers the ability to search based on a variety of keywords, including the word "veteran," he says. Then reach out to those individuals with an opportunity to connect. It's a great way to build your network and broaden your search efforts.
Go Offline
But, don't over-rely on digital interactions. Saleem Jaffer, a career coach for JoblifeSouth Africa, a job search engine and job matching service, recommending going offline. "Most people search for positions online nowadays, however there are many companies that still post opportunities using traditional newspaper ads," he says.
Your offline personal network can also be a good source of leads. "Keep your professional network alive by keeping in touch with ex-colleagues as they might know about opportunities in their workplaces which could lead to a new role for you," says Jaffer.
Chad Zollinger, chief editor of the finance blogs at Best Company, used a very unique approach to expand his network—and land his current job. While still in school he made a list of 30 experts in his field who lived near him, then contacted them to "invite them out to lunch so I could pick their brains about the industry." He says: "You'd be surprised how willing most people are to help you out. Of course, I was only able to meet with about half of them, but I had great conversations with those I met with."
How does this help you land a job? It does three things, says Zollinger: "You gain the knowledge necessary to work within your field, your initiative impresses the experts of your field who will then, hopefully, offer you a job or recommend you for one, and you gain valuable connections for future job opportunities."
Check Into Local Temp Agencies
Finally, Danielle Kunkle Roberts, cofounder of Boomer Benefits, encourages veterans to check into local temp agencies. "We have one here in Fort Worth that hires seniors and veterans to work the voting booths during elections. Often those workers stay registered with the temp agency afterward," she says.
There are a wide range of innovative ways that veterans can learn about job opportunities and make important connections to build their network. Every connection counts. Each connection provides an opportunity for learning, even if it doesn't lead to a job right now. You never know when your name will come to mind when an opportunity emerges.
While job boards should be the foundation of your job search, don't overlook other unique opportunities to learn about job openings and to build your network.
Three steps to success:
Sign Up. You've served your country. Now let us serve you. Sign up now—it's free, quick, and easy.
Sign Up Today
Post Your Resume. Be found by hundreds of veteran friendly companies—post your resume! Don't worry if it's not perfect—you can easily update it later!
Post Your Resume
Search Jobs. Don't wait for companies to find you. Set up automated Job Scouts to scour our database and notify you of new jobs.
Search Jobs Now