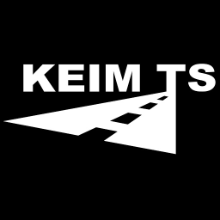 Keim TS is a family friendly flatbed trucking company. Our transportation specialists drive top of the line equipment & deliver 45,000 loads per year across the United States. Keeping our drivers safe & comfortable is our priority. That is why we invest in new Kenworth trucks every year. We give you every opportunity to succeed & try to provide the best working conditions possible.
Keim TS offers some of the most competitive & family-oriented benefits in the industry. These benefits included Blue Cross Blue Shield insurance coverage, dental insurance, free $15,000 life insurance policy, 100% of tarp pay, 50% of drop pay, anniversary pay, safety & fuel bonuses, & a 401K Retirement Plan. Keim drivers have their choice of being paid mileage or percentage and receive their paychecks by direct deposit weekly. Keim TS also offers a rider policy to our drivers & their families.
We know how stressful it can be to be an over-the-road driver; that is why every one of our drivers has a manager that they check in with at least twice a day. If you have a problem or concern, we'll be there.


We also know how important family is. After all, we are a family owned business & believe your family is as important to you as ours is to us. We work hard to get you the family time you need by getting you home most weekends.
Keim TS is a family business & our drivers are part of our family. If you would like more information on becoming part of the Keim TS family please call Bob at (800) 255-2450 ext. 311 or Casey at (785) 467-3302. Welcome home!