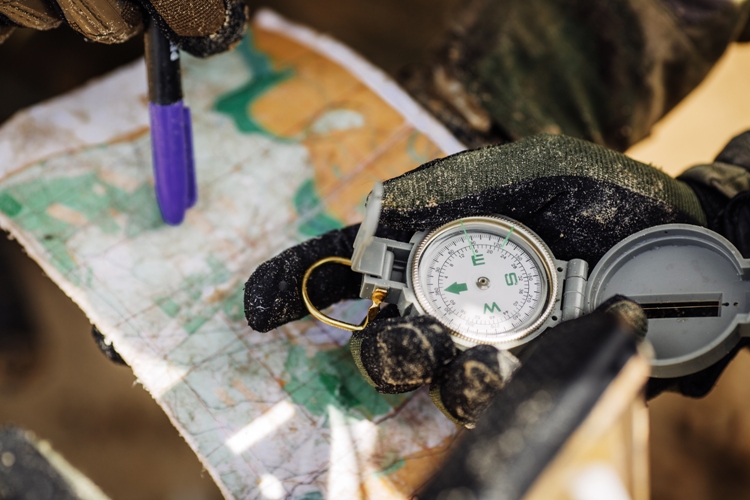 Nobody knows more about best practices for veterans trying to land a great job, than veterans themselves—especially those who have "been there, done that."
Bob Wiedower is VP of sales development and military programs for Combined Insurance. A retired Marine Squadron Commanding Officer who moved his way up in his career after leaving the military, Wiedower recommends a focus on four key areas of the job search process: research, networking, creating a great resume and participating in interviews. He offers some best practices for each stage of the process.
Research
"All successful military operations begin with collecting as much information on the situation as possible before building your executive plans," Wiedower notes. The same, he says, is true for any job search. That research should be twofold: understanding yourself and your own skills, abilities and passions—and finding companies that are veteran-friendly.
Wiedower stresses the importance of being specific when exploring your own areas of potential. "I've coached many transitioning servicemembers and, when I ask them 'what do you want to do' many times they don't know, or they respond with 'I can do a lot of things'." Their responses need to be much more specific than that, he says. "It's much easier to look for positions when you can target specific roles or job types."
It can, of course, be challenging to identify our own strengths and areas of competency. Fortunately, there are a wide range of assessment tools available online at no, or very low, cost. For instance, the U.S. Department of Labor offers career assessments on its careeronestop.com site.
Network
You've heard the saying: "It's not what you know, it's who you know," and while that's not entirely true—you do, after all, have to have the necessary skills to do a job—building a strong network is an important element of your job search.
Networking today can take place both digitally and face-to-face, opening up opportunities for veterans to connect with a wide range of people. Find focus in your networking efforts by thinking back to the research you did and the types of organizations/roles you're most suited for.
"You should meet as many people as you can, specifically in industries or companies in which you're interested," says Wiedower. But, he adds, don't limit yourself to any one area. "You never know where a relationship will lead, so never pass up an opportunity to meet someone new. As a result of your relationship, you may find out about a position that suits you or they may offer to make an introduction to someone in a field in which you're interested."
Create a Great Resume
Your resume may be the only thing that a potential employer sees so it needs to both make a great impression and clearly indicate why you're suited for a job—in fact, why you're more suited than others who may be applying.
Wiedower offers some tips for making your resume as impactful as possible:
Focus on results and not just on job duties. "Stating you saved 'X dollars' or 'achieved X% readiness the highest in the organization in 6 years,' etc., is much more meaningful," says Wiedower. "Recruiters don't want to know your job description, they want to know your impact."

Use civilian and not military terms. You really should already know this, but it bears repeating. You need to use the language of the people in the companies you're applying to. Whenever possible, translate military jargon, and even titles, to language recruiters, HR managers and hiring managers will understand. As Wiedower says: "First sergeant doesn't mean anything to a company, but senior HR generalist does."

Keep it short and meaningful. Today's recruiters are sifting through literally hundreds, sometimes more, resumes. You need to make your point quickly, succinctly and in ways that resonate with the companies you're targeting.
Keep in mind, also, that it may not just be one resume that gets you the interviews you're seeking. If you're looking for work in different industries, or for different types of work, you'll want to create a resume that speaks specifically to each of these desired roles. Yes, it takes time, but it will be time well spent. Here are some additional tips for translating the value of your military experience through your resume.
The Interview
The interview is the penultimate place you want to be! The last step toward landing a job.
"Looking for a job is a job in itself," says Wiedower. That's a great point. Those who dedicate time and energy to the job search process are likely to reap rewards. This, again, will require research and preparation.
Wiedower points out that most interviewers today conduct what are called "situational questioning." For example, he says: "One question might be, 'Tell me about a time when you had to deal with a difficult customer,' or 'tell me about a time when you were faced with multiple priorities'."
To prepare for these types of questions Wiedower suggests thinking about your past and situations that had positive outcomes. "Build scenarios around those experiences in the form of situation, actions, outcome," he recommends. "Build five or six of those scenarios—more if you can—so that when you're asked a question you can pull out the best vignette in your portfolio."
Here are some additional tips for translating the value of your military experience through your interview.
Job search is a process and one that lends itself to a straightforward approach such as Wiedower describes: research, networking, creating great resumes and acing interviews. You've got this!
Three steps to success:
Sign Up. You've served your country. Now let us serve you. Sign up now—it's free, quick, and easy.
Sign Up Today
Post Your Resume. Be found by hundreds of veteran friendly companies—post your resume! Don't worry if it's not perfect—you can easily update it later!
Post Your Resume
Search Jobs. Don't wait for companies to find you. Set up automated Job Scouts to scour our database and notify you of new jobs.
Search Jobs Now