Top Veteran Employers: Diversity & Inclusion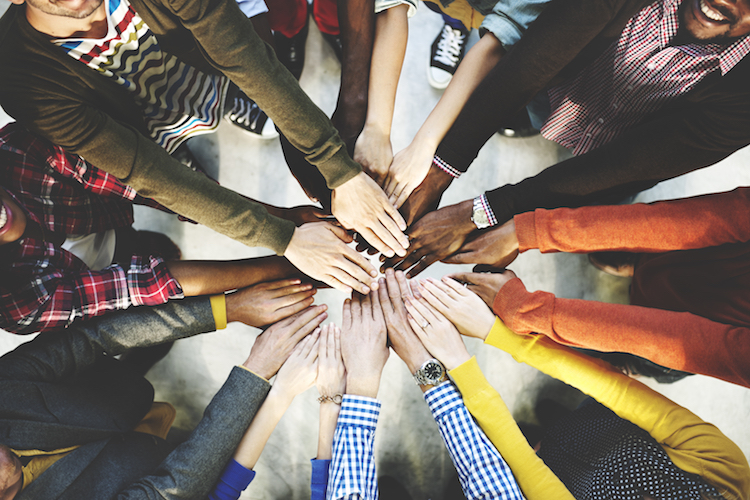 Diversity and inclusion are buzzwords that you often here in the human resources field. But how does this apply to our Top 110 veteran-friendly employers and what does this actually mean?
Diversity encompasses a range of human differences, including but not limited to race, ethnicity, gender, gender identity, sexual orientation, age, social class, physical ability or attributes, religious or ethical values, national origin, and political beliefs.
Inclusion is an organization's effort and practices in which different groups or individuals having different backgrounds are culturally and socially accepted and welcomed, and equally treated.
The veteran Diversity and Inclusion distinction recognizes companies who have deliberate programs in place in an effort to hire veterans. These veteran-friendly employers have recognized the value that veterans add to the workplace and proactively recruit service members through job fairs, veteran-specific programs, and scouting.
Accenture
Accenture is committed to hiring 5,000 U.S. veterans and military spouses by 2020. It provides training, mentoring to support employee veterans transitions from military to civilian work with various programs like it veteran technology training program. Read more...
Addx Corporation
Addx is keenly focused on their customers missions to promote economic prosperity and national security. They take pride in performing to the best of our abilities every day. To do this, they recruit only the smartest and most tenacious and enterprising people. Addx actively promotes a corporate culture of diversity, recognizing that different backgrounds and experiences strengthen their ability to develop solutions that best meet customers' needs. Read more...
Aviall
In 2016, Aviall reaffirmed our 10-year commitment of hiring military talent through the Employer Support of the Guard and Reserve (ESGR). To reach its new veteran hire goal Aviall has a dedicated veteran team that travels to various military installations to help veterans with resume review, interview techniques and career development opportunities. Read more...
BAE Systems
BAE Systems' Camo to Corporate program, established in 2013, underpins all of our military recruiting and veterans efforts. BAE Systems participates in a number of recruiting programs such as Hiring Heroes, Veteran Jobs Mission, and TAP/Soldier for Life career workshops. Read more...
Baxter
BaxVets, one of Baxter's BRGs, addresses the unique experience of veterans re-entering the workforce, focusing on the recruitment and retention of veterans at Baxter. The group unites Baxter employees who are veterans, including those currently serving in the military or those with family members who are serving. Additionally, BaxVets gives back to the military community by supporting veteran career events and engaging in volunteer projects. Read more...
Booz Allen Hamilton
Booz Allen Hamilton runs the Veteran Recruiting Center of Excellence (VRCE) with a specific talent acquisition team geared wholly to recruiting and retaining veterans. Read more...
Cox Communications
Cox Communications recognizes the work ethic, integrity, and team that U.S. military veterans have which is why Cox partners with diversity organizations, like Recruit Military, to recruit veterans. Read more...
Exelon
Exelon attends military recruiting fairs with members of Exelon - Militaries Actively Connected (E-MAC), its employee resource group that supports veteran employees. It also advertises in military publications and partners with Transition Assistance Program offices. Read more...
Express Scripts
Making the transition from a military to civilian career may be tough, but Express Scripts open and inclusive culture, in conjunction with veteran resource group VaLoR, aims to increase the awareness and inclusion of veterans across the organization. Read more...
DIRECTV
DIRECTV is a part of the 100,000 Jobs Mission, a coalition of companies committed to the goal of hiring 100,000 transitioning service members and military veterans by 2020. Read more...
Hilton
Hilton is proud to hire former military men and women in addition to welcoming the talent of military spouses. It is its commitment to hire 20,000 veterans to join our more than 3,900 hotels around the world and our corporate offices by 2020. To reach this goal Hilton has partnered with the Joining Forces Campaign, Jobs4America, and Military Spouse Employer Partnerships. Read more...
Humana
Humana understands and appreciates the extraordinary commitments veterans have made for our nation. Which is why in 2011, Humana launched the Veterans Hiring Initiative with a commitment to hire 1,000 veterans and military spouses by the end of 2014. After reaching that goal Humana committed to hiring 500 veterans and military spouses annually. To date, Humana has hired more than 4,000 Veterans and Military Spouses. Read more...
J.B. Hunt
J.B. Hunt values the character and skills that veterans bring to the transportation logistics industry and have made it a company-wide effort to hire 10,000 Veterans by 2020. Through its distinguished Hunt's Heroes hiring program, it hires and trains transitioning military members and Veterans for careers in local and regional truck driving jobs. Read more...
Johnson Controls
To Johnson Controls, hiring from the military isn't a gesture - it's a business strategy. This business strategy includes intention recruiting through its Veteran Engagement Team (VET). VET helps connect service members with veterans who work at Johnson Controls and provide support during your transition to civilian life and the workforce. To date, Humana has hired more than 4,000 veterans and military spouses. Read more...
Lockheed Martin
Lockheed Martin's military relations team reaches more than 20,000 transitioning service members and veterans per year through Military Connect, a Lockheed Martin online talent community, and participation in 170 employment events per year. With this program in place, Lockheed Martin has employed more than 20,000 as of 2017. Read more...
Modis
At Modis, it is a proud member of the 100,000 Jobs Mission and support its goal of placing and assisting veterans in the jobs of their choice. America's military members and veterans have so willingly served our country, it wants to return the favor and serve them. Read more...
Prudential
Amongst several veteran implementation programs, Prudential has partnered with Workforce Opportunity Services (WOS) to create the VETalent program to help veterans transition into the workplace. WOS - a non-profit organization - collaborates with colleges and universities to train former members of the military in the skills needed to begin a civilian career. Read more...
Siemens
Adapting to civilian life after years of service isn't easy. There were an estimated 453,000 unemployed veterans in 2016 in the U.S. alone. But since 2011, thousands of servicemen and women have made the leap and joined Siemens to continue their passion for engineering and manufacturing. Read more...
Starbucks
In 2013, Starbucks committed to hiring 10,000 Veterans and Military spouses by November, 2018. It reached that goal in 2017 and pledge to increase that number to 25,000 by 2025. In addition, its commitment extends beyond hiring as it plans to dedicate 100 more Military Family Stores across the U.S. by 2022. Read more...
Synchrony Financial
In partnerships with the Department of Defense's broader Spouse Education and Career Opportunities program, Synchrony Financial is part of a league of more than 200 employers who seek to recruit, hire, promote, and retain military spouses through the Military Spouse Employment Partnership. Read more...
Teleperformance
Teleperformance's veteran hiring initiative has a bold goal. They aim for 20% of all new hires in the U.S. to be veterans or veteran family members. Teleperformance cites veterans' valuable skills and an unmatched work ethic as reasons that veterans have been excellent team members. Read more...
TEKsystems
Since 2014, TEKsystems have been a part of more than 3,000 veterans' careers. It has achieved this accomplishment because Every year, our recruiters search and place more than 80,000 qualified IT candidates with one of our 6,000+ clients worldwide, including Fortune 500 companies. Read more...