Top Veteran Employers: Opportunity Category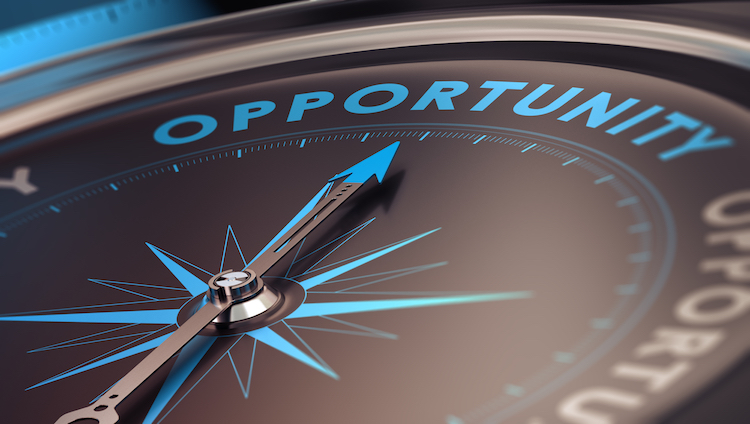 Veterans are trained for the line of duty. They have a unique skill set that exceeds more civilian-level jobs. In an effort to decrease unemployment and a lack of veteran employment opportunities, our service members work jobs that do not utilize their advanced skill set. The result is that veterans are underemployed based on the work that they are trained for and the work that they are currently performing.
The Opportunity category rounds those of the Top 110 Veteran Employers that have veteran employment opportunities for service members to apply their existing skills and have the opportunity to train on the job to increase their skill set. These employers have positions that fit our veteran members skillset impeccably or have programs to train our service members.
BNSF Railway
BNSF recognizes and honors the commitment of the men and women of our armed forces by prioritizing hiring of military veterans. Military personnel share many characteristics that transfer well to the world of railroading, including leadership, teamwork, strong safety focus and the ability to perform successfully in a fast-paced, dynamic environment. Read more...
Boeing
Boeing is proud to support our service members on the front lines with its products and services, and are also here to offer personal and professional network support and skills transition opportunities that ease the burden of the military-to-civilian transition process. This includes offering skill development and training for workforce transition; supporting recovery and rehabilitation programs that focus on post-traumatic stress, mental and physical injuries and suicide prevention; and employee volunteerism in veteran-specific communities. Read more...
CBRE
Approximately 1,800 of CBRE's employees are current and prior military, and their service experience provides them with valuable specialized skills and experiences. The company hires veterans and their spouses with prior skills and experience in HVAC, electrical, plumbing, mechanical experience, and more! Read more...
Chesapeake Energy
Military employees have a tremendous impact at Chesapeake through their strength, stability, stability, and diverse skills. Newly hired veteran employees have a number of transitional tools that help them integrate and understand Chesapeake and its culture, including specialized orientations, mentoring by a fellow veteran, professional gatherings and career development training. Read more...
Cintas
Cintas provides training and mentorship to help ensure a successful transition from military service to a career at Cintas. Its culture of front-line leadership helps all military service members succeed in a variety of positions. Read more...
Computershare
Computershare doesn't just offer jobs for veterans and service members transitioning into civilian life, we offer careers. From a learning and development program and casual working environment, to a total benefits package and tuition reimbursement, it know that looking after our people ensures success for them, for us and for its clients. Read more...
Cooper Standard
The Cooper Standard Careers for Veterans program was established to provide veteran employment opportunities for those who are transitioning from active service. Cooper Standard values the commitment, honor and leadership instilled through participation in military service. Qualified military veterans can be considered for a variety of roles in areas, such as administrative, engineering, finance, and human resources. Read more...
Ecolab
At Ecolab, we feel a strong sense of connection to the military personnel who share our commitment to protecting people and the vital resources that are critical to our quality of life. From Technical Sales and Service, to Information Technology and more, Ecolab offers numerous high-impact career opportunities ideal for current, transitioning or former military personnel. Read more...
FDM Group
FDM Group offers next steps for current service members or recently separated veteran to transition to a civilian career. The FDM Veterans Program trains veterans in IT and business specialties in award-winning academies, and at on-site with FDM's prestigious clients, gaining hands-on commercial experience. Read more...
General Dynamics Information Technology
General Dynamics Information Technology values the unique experience and expertise that veterans offer. They support some of the most mission-critical programs across the DoD and national intelligence communities. General Dynamics IT is proud to work alongside veterans in supporting these mission critical systems. Read more...
Global Contract Professionals
Global Contract Professionals, Inc. has been instrumental in placing highly skilled technical professionals in some of the world's most prestigious engineering firms and government facilities for over 20 years. Our history working with commercial and military programs at major manufacturers and defense contractors has made us a routine top performer in engineering staffing. Read more...
KBR
Recruiting current and ex-military members has consistently been a staple of how KBR builds their global team. The discipline, skill-sets and strategic acumen acquired through military service translate perfectly into the roles and responsibilities veterans face when they join the KBR family. Read more...
Leidos
Leidos has a strong affinity with the military, both in our lines of business and in our workforce. Through its dedicated military veteran program, Operation MVP (Military Veteran Program), Leidos teams with military transition centers, military associations, and veteran organizations in an effort to identify and hire separating and retiring military veterans. Read more...
Miller-Valentine Group
Miller-Valentine Group is committed to hiring military talent, knowing first-hand that recruiting from the military community can lead to a strategic competitive advantage. Read more...
National Grid
National Grid partnered with the Center for Energy Workforce Development and other utilities across the country to help create the Troops to Energy Jobs (T2E) initiative. They use the T2E website to successfully match veterans and service members' skill sets to positions within the industry, ranging from field operations, engineers, and analysts to the executive boardroom. Read more...
Perspecta
Perspecta proactively recruits and hires wounded warriors and veterans with disabilities. Partnering with organizations such as Operation Impact and Wounded Warriors inspires each of us every day to continue to fight the good fight. Read more...
Prestige Engineering
Veterans make outstanding employees and leaders! In years past, the civilian value of a military trained veteran was unsurpassed. That is why Prestige Engineering has several options to train or directly use a veteran's skills for immediate value in positions like Logistics Analyst and Maintenance Supervisor. Read more...
Rackspace
Expand your skills, develop your talent, and grow your opportunities at Rackspace. Rackspace dedication to talent growth is evident from its thorough training program. Scale your industry knowledge and expertise with technical training and certifications. Develop your management & leadership chops with leadership training. International career opportunities for a global company with Domestic Partner Benefits. Read more...
Raytheon
Raytheon is proud of the veterans in its workforce. What's more to be proud of? It is especially proud of its Operation Phoenix Program, which provides veteran employment opportunities for transitioning military personnel who were severely wounded, injured and/or ill during combat operations in the global war on terror (on or after September 11, 2001). Read more...
STS Technical Services
STS Technical Services' working experience with military members across every branch of the U.S. Armed Forces has led them to target specific out-processing stations in their recruitment efforts. In turn, they have been able to hire long-term and permanent positions within the aviation industry after their service careers have ended. Read more...
USAA
USAA has a 12-month VetsLEAD (Veteran Transition Leadership Development) program which offers classroom training and executive mentorships to help veterans leaving the service transition into civilian jobs. Read more...
Zeiders
Zeiders has helped military personnel transition to the private sector through results-focused programs that support military policy and meet the emerging needs of the individuals it serves. Zeiders veterans transitional services include career planning and pursuit skills, and employment services. Read more...