Create a Smooth Transition When Relocating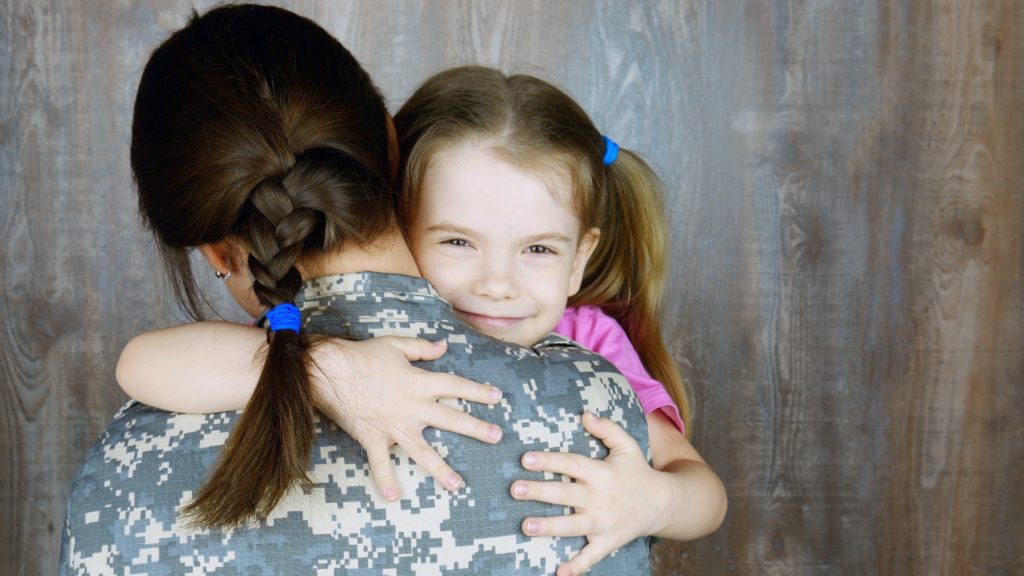 How to Create a Smooth Transition When Relocating as a Military Family
This April highlights the Month of the Military Child, proving a good time to acknowledge one of the most frequent but most difficult aspects of being in a military family: relocating. For military children, by the age of 12, it's common for them to have moved about 10 times.
Click here for helpful information from This Old House on the best long distance moving companies!

Not only can this be a particularly stressful time for them, but it can be a draining and demanding process for military members and their spouses as well. Below are three areas to focus on if you, your partner and your children are called again to serve your country in a new place:
Budget For Your Move
When relocating, it's crucial to know what will be covered by the government for your permanent change of station (PCS) and what will not be. Do your homework on the different policies for moving between states as compared to overseas. One important thing to think about is if your primary and/or secondary vehicle will qualify for a single-car CONUS POV entitlement. If not, your next steps to military car shipping are often to find a military car shipping company and apply for moving assistance grants.  You can get an idea of vehicle shipping costs in this excellent overview article.  You'll also want to consider costs related to furniture disassembly, fragile pack only and installation and assembly for appliances. To compare the costs of different moving companies for your household items, there are often online short surveys and quotes you can do to weigh each estimate.


You'll also want to compare the pros, cons, and costs your family has for the various military housing choices available. For example, there are government-owned military installation housing, privatized military installation housing and single or unaccompanied housing. Additionally, there is the option to rent a home off the military installation or the solution of buying a home off of a military installation. If you want to do this, don't feel alone. There are a wide range of professionals including a loan officer, real estate agent, and home inspector or appraiser to help you. There are also a vast number of online tools to help you quickly and easily get your credit score checked and get a mortgage preapproval.



 

 

Plan Next Steps for Your Spouse's Career
It's also crucial that you and your spouse take time to think about how a move might impact their professional growth. If they already have an in-person job, look for similar positions in their industry or a related area that they can apply their expertise in. If they are looking to start working for the first time or get back into the swing of working in this new location, a great alternative is to consider remote jobs for military spouses.



 

As they start this process, make sure that their professional documents like a resume, cover letter, MilitaryHire profile or online working portfolio are up to date if they're applicable. There are also a number of remote job boards (here's another one!) for them to check on a daily, weekly or monthly basis depending on how soon they'd like to start a job. A great feature of many of these sites is the ability to select the specific category/tag feature to browse and filter results easily and the option to see the starting salary.



If they don't want an hourly or salaried job, another opportunity is a side hustle. These provide a great way to have the flexible hours and work arrangements that work best for your family without being restricted to a typical 9-5 schedule. 

When looking for ways to find your ideal side gig, start with a passion you have or anything that you already do as favors for your family and friends. After identifying this, spread awareness of your products or services through word of mouth in your local community. Then, move to social media to showcase your talents with your existing followers. You can even start separate social media accounts for this business and tag your products in your personal Instagram feed posts.



 

 

Prioritize Your Child's Feelings & Happiness
With such repetitive moves for military children, relocating can quickly become the norm. But it's important not to minimize the impact this can cause. To help military children cope with this, enlist the help of nonmedical counseling or relocation-related help to prioritize their mental health. One example are Military and Family Life Counselors (MFLCs) at installation family support centers or public schools with a large population of military families. Parents can also research and download mental health resources for their kids on smartphones or other devices such as meditation, breathing or mindfulness apps. Before using any of them, just be sure to check any associated costs for subscriptions.



 

Aside from mental health resources, transitional programs are crucial to having kids adjust to a new area, routine and lifestyle through community involvement. It's also essential for their sense of belonging and friendship. For example, the Boys & Girls Club of America has partnered with the Department of Defense (DOD) to provide support at affiliated youth centers in all 50 states and 16 countries worldwide. Or, there's also the 4-H Military Partnership that gives intentional learning experiences to youth with day or overnight camps.



You may want to check out this article as well listing several Veteran-owned moving companies.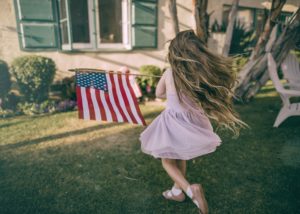 Although starting a new chapter is never easy, leaning on your loved ones and following the tips above can help this process be a little more peaceful.