MilitaryHire Alliance Partners
MilitaryHire values the entire experience of the US Veteran. We recognize the transition from military to civilian life far exceeds that of the job experience. So, we are excited to share that MilitaryHire is featuring nonprofit partner alliances which offer unique and valuable services to veterans in this transition.
American Veterans ("AMVETS") is a veteran service organization, with 250,000 members, representing the interests of 20 million veterans and their families. AMVETS provides services, leadership, and advocacy to improve the quality of life for veterans and their families. These services include assistance with healthcare services to ensure veterans with medical needs receive access to quality healthcare care, including mental health and specialized services to live longer, healthier lives, employment assistance, and legislative advocacy to support veterans' needs.

Mission Wisconsin works with Wisconsin employers (and beyond…) that are interested in hiring Veterans and Military Spouses.
Mission Wisconsin also works directly with transitioning service members, spouses and Veterans to connect them to their next mission—whether that's employment, educational opportunities, or community connections.
Services provided include:
No-cost transition coaching for service members, veterans, and military spouses
Resume review and assistance
Interview preparation assistance
Connections to resources to ensure a smooth transition
Networking
7 Eagle Group delivers military recruiting solutions that provide the inspiration and skill businesses need to excel.
7 Eagle Group's mission is to connect talented Military Veterans and their spouses with businesses that value the sheer grit and experience they bring to America's workforce.
Vector International is a leading provider of Lean Six Sigma training, accredited by the International Association for Six Sigma Certification (IASSC).
Vector International specializes in supplying in-transition candidates with the skills and credentials they need to land their next job. Offering Lean Six Sigma training and certification at a variety of training levels and formats, Vector International makes it easy for you to gain the competitive edge in your current role or your next career move.

Vector International offers Lean Six Sigma training at the White Belt, Yellow Belt, Green Belt and Black Belt certification levels. The training formats include self-paced online, blended learning, virtual instructor-led and in-person instruction.
By being a MilitaryHire member, you can get 50% off of your training from Vector International – either as a Veteran or as a company.
To see Vector's training schedule, simply click the button below.  And use the coupon code VeteransMH to get your discount.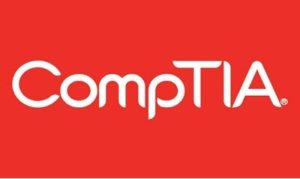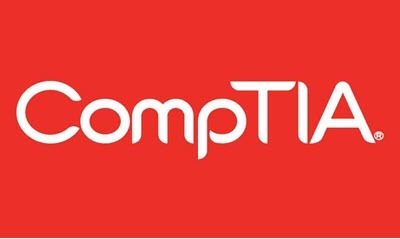 The Computing Technology Industry Association (CompTIA) is a leading voice and advocate for the $5.2 trillion global information technology ecosystem; and the estimated 75 million industry and tech professionals who design, implement, manage, and safeguard the technology that powers the world economy. Through education, training, certifications, advocacy, philanthropy, and market research, CompTIA is the hub for advancing the tech industry and its workforce.
Listed among the "20 Most Valuable Online Colleges in America," EC-Council University (ECCU) offers premier education in cybersecurity with a world-class faculty. At EC-Council University, you will find a guide who has it all covered to help you launch a new career in cybersecurity.  
You can also get a discount code for EC-Council courses as a member of MilitaryHire.  Ask us about it today!
EC Council University offers the Hero Scholarhip to offer tuition assistance to Veterans and their families.  They also wave application fees to Veterans applying to EC Council University.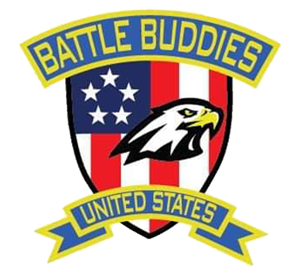 Battle Buddies USA's mission is to support all Veterans in their community and all U.S. Veterans worldwide. Battle Buddies provides training and support programs to Veterans that are transitioning, directly tying into any service's Transition Assistance Program (TAP).
The organization focuses on giving Veterans the skills and opportunities to achieve success around 'What's Next' for them after military service.
Battle Buddies has an active Facebook group (membership required – It's free) that provides a safe space for Veterans to connect and share with other Veterans.
JobZone, LLC was founded in 2005 and continues to bring employers and job seekers together nationwide. In recent years JobZone has primarily focused on recruiting events in the Mid-Atlantic region of the U.S.   Once employers confirm their booth space at job fair events, JobZone immediately markets and showcases the company's profile, website and job vacancies. JobZone has wide experience with both military and civilian job seekers. Job seekers have the opportunity to connect with companies in-person or online.  JobZone has worked with the U.S. Navy, U.S. Department of State, NCIS, FBI, CIA, Northrop Grumman, Amentum, General Dynamics, Johns Hopkins University-APL, VectorCSP, Amazon, Department of Veterans Affairs, Defense Commissary Agency DeCA, Defense Counterintelligence Security Agency (DCSA), Navy Systems Management Activity (NSMA), Military Sealift Command (MSC), Advanced Sciences and Technologies, SCCI, Ryder, CISCO, Black Box, U.S. Census Bureau, Intelligence Careers, DoDIntelJobs.com, and many more.


Mission:  Give Back + Honor = Thank you!
As a law enforcement family, this program is close to our hearts. We created it to give back to Military, Law Enforcement, Firefighters and all First Responders when they are buying or selling real estate. Our NATIONWIDE program allows us to connect the "BRAVE" with our Honor The Brave realtor partners anywhere in the country. We are committed to serving those who serve. Brave benefits amount equal to 10% of agent commission goes back to you as a THANK YOU for your service. An amount equal to 5% of agent commission will be donated to the charity you choose, that benefits Law Enforcement, Military or First Responders in some way. LET'S MAKE A DIFFERENCE.
TangoAlpha3 (TA3) is a Military Veteran Talent Acquisition Firm. TA3 is an Service-Disabled Veteran-Owned Small Businesses (SDVOSB) with experience supporting global IT programs with a veteran-centric recruiting approach that has been proven to help private enterprises take advantage of the unique skills and training military members acquire in the course of their service. As TA3's President Drew McDanalad notes, "TA3's veteran-centric approach and proven methodology for translating military skills to the private sector combined with Military Hire's world-class recruiting platform provides the market with a comprehensive system to deliver veteran talent on mission, on budget, and on demand."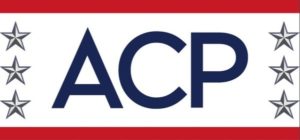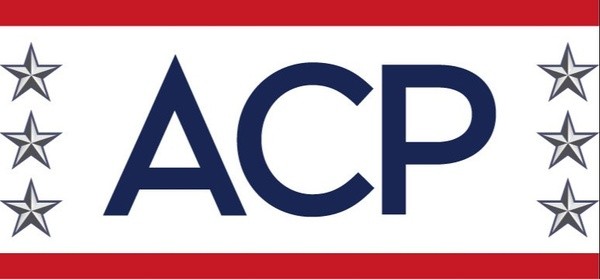 American Corporate Partners (ACP) is a national nonprofit organization focused on helping transitioning service members, returning veterans and active duty spouses find their next careers through one-on-one mentoring, networking and career advice. ACP partners with more than 100 leading companies to directly connect service members, veterans and spouses with business leaders who have volunteered to share career guidance. More than 20,000 veterans have successfully completed their ACP mentorships.
Operation: Job Ready Veterans is a 501(3)c organization founded in 2007 and headquartered in Indianapolis IN.
The organization offers transition training titled Veterans Employment Transition Seminar (VETS). 
Understanding the difficulty of transitioning from the military to the civilian workforce, the VETS course includes complete skills inventories, career interest and work values assessments, resume services, supportive services, networking strategies, as well as interview preparation and rehearsal sessions. Upon successful completion of the seminar, graduates and alumni have access to one-on-one and group career coaching, introductions to appropriate employment opportunities, and follow-on customized job placement services.  Once employed, VETS graduates receive additional retention services to ensure continued success for both the employer and the veteran.
Additional services for veterans include pre-employment training and placement coaching, transition plan development, interview preparation and coaching, social media utilization, partnership with recruiters, networking and strategies for successful on-boarding.
Resumes4Vets assists fellow Veterans by providing free resume reviews, recommendations, and guidance as a component of their complete professional profile. In our own transitions from Active Duty, we noticed the obvious need for a Veteran-oriented service specializing in professional profile development, starting with a great resume. The existing resources covered everything from balancing a check book to obtaining a home loan, while the resume help was often a single article or blog with general advice for any job seeker.
Resumes4Vets.org believes in two key principles that set us apart from other services: We help you write your own resume. Our goal is to provide you with advice, guidance, and the resources to help enhance your professional profile; we do not write your resume for you. We believe in an honest and direct approach. Our Consultants probably know what your acronyms mean or understand the duties of a Senior Noncommissioned Officer, but our job is not to tell you what we think. Our job is to help you write a resume for an audience that has not served and anyone else who may not understand the value of your experience.
USA Heroes Radio from rBeatz is a Boutique Streaming Service for the New Digital Generation. Your Made in America 6 to 12 Pack Music & Media Streaming Service.  Celebrating – The Classics, Rock, Country, Blues that America was built on & More. 
When it comes to the Red, White, & Blue.  USA HEROES RADIO Serves YOU!  Celebrating the icons of music that our American Heroes & their Families grew up with.  Pioneering the new digital era of modern music indulgence.  With us, you can:
WAKE UP – USA HEROES RADIO music alarm.
LISTEN LIVE – USA HEROES RADIO & other stations, All in one app
CHAT – Make new friends in real time
CREATE – Your own global "Shout Outs"
CHECK – Social Media & Share Artists from All over the World
CATCH UP – SPORTS SCORES, NEWS, Entertainment
WATCH – RBTZTV Media Channels
WRITE – Globally Read Blogs for USA HEROES RADIO
STAY INFORMED – The Hottest Artist/Tracks, on the Planet.
SUBMIT – YOUR Music
SHARE – rBeatz App or USA Heroes Only
BECOME – A Global Leader in the music industry.
Brave Ready is a veteran-owned non-profit organization that's mission is to provide military members and veterans with transition resources and tools.  There are dozens of tasks needed to have a successful separation from the military, and even more after you're out and in the civilian world.  Our goal is to help you organize those tasks and discover resources and organizations that will make your translation a success.  
Brave Ready has a smart and modern work management web-based application that is similar to tools you may have heard of such as Trello, Asana, Wrike, and Monday.  We have injected the application with dozens of features and resources unique to the military and veterans.  All are entirely free to the user.
The views, information or opinions expressed by our partners or customers in this website are solely those of the individuals involved and do not necessarily represent those of MilitaryHire. MilitaryHire is not responsible and does not verify the accuracy of any of the information from partners or customers of MilitaryHire contained in this site.