MilitaryHire Alliance Partners
MilitaryHire values the entire experience of the US Veteran. We recognize the transition from military to civilian life far exceeds that of the job experience. So, we are excited to share that MilitaryHire is featuring nonprofit partner alliances which offer unique and valuable services to veterans in this transition.
American Veterans ("AMVETS") is a veteran service organization, with 250,000 members, representing the interests of 20 million veterans and their families. AMVETS provides services, leadership, and advocacy to improve the quality of life for veterans and their families. These services include assistance with healthcare services to ensure veterans with medical needs receive access to quality healthcare care, including mental health and specialized services to live longer, healthier lives, employment assistance, and legislative advocacy to support veterans' needs.

Mission Wisconsin works with Wisconsin employers (and beyond…) that are interested in hiring Veterans and Military Spouses.
Mission Wisconsin also works directly with transitioning service members, spouses and Veterans to connect them to their next mission—whether that's employment, educational opportunities, or community connections.
Services provided include:
No-cost transition coaching for service members, veterans, and military spouses
Resume review and assistance
Interview preparation assistance
Connections to resources to ensure a smooth transition
Networking
7 Eagle Group delivers military recruiting solutions that provide the inspiration and skill businesses need to excel.
7 Eagle Group's mission is to connect talented Military Veterans and their spouses with businesses that value the sheer grit and experience they bring to America's workforce.
Vector International is a leading provider of Lean Six Sigma training, accredited by the International Association for Six Sigma Certification (IASSC).

Vector International specializes in supplying in-transition candidates with the skills and credentials they need to land their next job. Offering Lean Six Sigma training and certification at a variety of training levels and formats, Vector International makes it easy for you to gain the competitive edge in your current role or your next career move.

Vector International offers Lean Six Sigma training at the White Belt, Yellow Belt, Green Belt and Black Belt certification levels. The training formats include self-paced online, blended learning, virtual instructor-led and in-person instruction.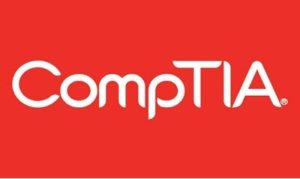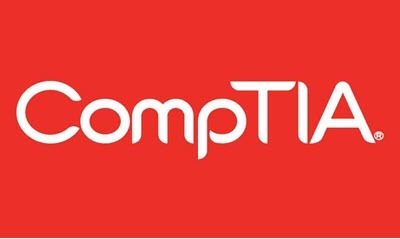 The Computing Technology Industry Association (CompTIA) is a leading voice and advocate for the $5.2 trillion global information technology ecosystem; and the estimated 75 million industry and tech professionals who design, implement, manage, and safeguard the technology that powers the world economy. Through education, training, certifications, advocacy, philanthropy, and market research, CompTIA is the hub for advancing the tech industry and its workforce.
Listed among the "20 Most Valuable Online Colleges in America," EC-Council University (ECCU) offers premier education in cybersecurity with a world-class faculty. At EC-Council University, you will find a guide who has it all covered to help you launch a new career in cybersecurity.  
You can also get a discount code for EC-Council courses as a member of MilitaryHire.  Ask us about it today!
EC Council University offers the Hero Scholarhip to offer tuition assistance to Veterans and their families.  They also wave application fees to Veterans applying to EC Council University.
JobZone offers job fairs, career events, and/or guidance in career development, to meet the needs of employers, colleges, and job seekers.
Janet Giles, founder of JobZone, LLC, has built a successful network of job seekers, employers, recruiters, military representation and associations, and her reputation and networking acclaim continues to rise. She works with various veterans' agencies and military affiliations to conduct military and veterans' career events in various locations.
Janet Giles began her recruitment career as a contracting specialist for the federal government. Most recently, while serving as the Transition Assistance Program Manager and Job Fair Coordinator at Naval District Washington, West Area, her emphasis was primarily focused on transitioning military to the civilian workforce. A large part of her recruitment and program management role has included helping hundreds of job seekers develop a career plan, write a resume, prepare for their first interview, and counsel right through the hiring phase. She utilizes an extensive database of employers and job seekers, sending out a large number of job postings to job seekers, which ultimately expedites the hiring process.
Orion Talent offers best-in-class military hiring solutions and has matched more than 800 companies with 50,000+ military veterans. We help companies looking to expand their workforce, enhance their productivity, and improve their bottom line with experienced and skilled military veterans. When clients choose Orion Talent, they experience unparalleled service, flexible solutions, and access to the industry's richest proprietary military database of leadership and technical talent.
ManpowerGroup is a world leader in innovative workforce solutions. Every day, they connect more than 600,000 people to meaningful work across a wide range of skills and industries helping to power the success of clients around the world.
Talent Resourcing:  They ensure their Clients have the talent they need to achieve their business goals
Talent Management:  Clients rely on ManpowerGroup to manage their workforce to improve performance and agility
Talent Development:
They help Clients build workforce capabilities needed now and in the future
TangoAlpha3 (TA3) is a Military Veteran Talent Acquisition Firm. TA3 is an Service-Disabled Veteran-Owned Small Businesses (SDVOSB) with experience supporting global IT programs with a veteran-centric recruiting approach that has been proven to help private enterprises take advantage of the unique skills and training military members acquire in the course of their service. As TA3's President Drew McDanalad notes, "TA3's veteran-centric approach and proven methodology for translating military skills to the private sector combined with Military Hire's world-class recruiting platform provides the market with a comprehensive system to deliver veteran talent on mission, on budget, and on demand."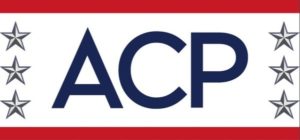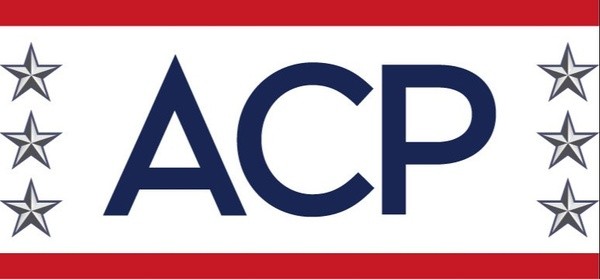 American Corporate Partners (ACP) is a national nonprofit organization focused on helping transitioning service members, returning veterans and active duty spouses find their next careers through one-on-one mentoring, networking and career advice. ACP partners with more than 100 leading companies to directly connect service members, veterans and spouses with business leaders who have volunteered to share career guidance. More than 20,000 veterans have successfully completed their ACP mentorships.
Operation: Job Ready Veterans is a 501(3)c organization founded in 2007 and headquartered in Indianapolis IN.
The organization offers transition training titled Veterans Employment Transition Seminar (VETS). 
Understanding the difficulty of transitioning from the military to the civilian workforce, the VETS course includes complete skills inventories, career interest and work values assessments, resume services, supportive services, networking strategies, as well as interview preparation and rehearsal sessions. Upon successful completion of the seminar, graduates and alumni have access to one-on-one and group career coaching, introductions to appropriate employment opportunities, and follow-on customized job placement services.  Once employed, VETS graduates receive additional retention services to ensure continued success for both the employer and the veteran.
Additional services for veterans include pre-employment training and placement coaching, transition plan development, interview preparation and coaching, social media utilization, partnership with recruiters, networking and strategies for successful on-boarding.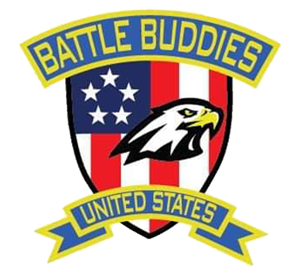 Battle Buddies USA's mission is to support all Veterans in their community and all U.S. Veterans worldwide. Battle Buddies provides training and support programs to Veterans that are transitioning, directly tying into any service's Transition Assistance Program (TAP).
The organization focuses on giving Veterans the skills and opportunities to achieve success around 'What's Next' for them after military service.
Battle Buddies has an active Facebook group (membership required – It's free) that provides a safe space for Veterans to connect and share with other Veterans.
The views, information or opinions expressed by our partners or customers in this website are solely those of the individuals involved and do not necessarily represent those of MilitaryHire. MilitaryHire is not responsible and does not verify the accuracy of any of the information from partners or customers of MilitaryHire contained in this site.