MilitaryHire Community Partner Network
Veteran Service Organizations & Support Organizations
MilitaryHire values the entire experience of the US Veteran. We recognize the transition from military to civilian life far exceeds that of the job experience. We have partnered with the Veteran Service Organizations (VSO), government agencies and support organizations below.  All provide services relevant to our Veterans at every stage of your transition process, and beyond.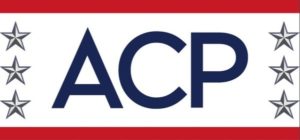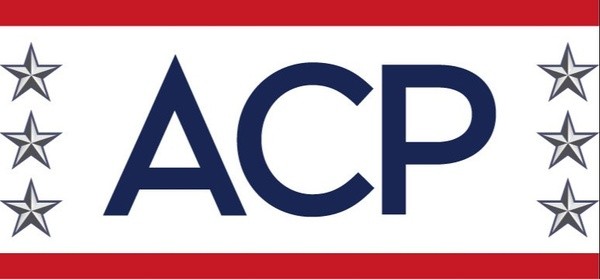 American Corporate Partners (ACP)
Founded in 2008, ACP aims to ease the transition from the military to the civilian workforce. ACP is the only nonprofit organization engaged in national corporate career counseling for our returning veterans and active duty military spouses.
ACP is a national nonprofit organization focused on helping returning veterans and active duty spouses find their next careers through one-on-one mentoring, networking and online career advice.
We believe that the biggest issue facing our returning service members is not unemployment – it's underemployment. ACP focuses on helping veterans and active duty spouses find meaningful employment opportunities and develop long-term careers.
ACP's current impact metrics show that the average one-year retention rate of ACP's Protégés who obtained employment during their mentorship is 86% compared to the national veteran's job retention rate of 56%. The average starting salary of ACP's Protégés is around $86,000 versus $57,231 a year without ACP's program (ADP data, 2022).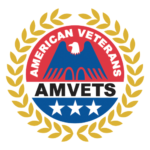 Founded in 1944 and chartered by an act of Congress, the AMVETS organization has more than 250,000 members nationwide.
American Veterans ("AMVETS") is a veteran service organization, with 250,000 members, representing the interests of 20 million veterans and their families. AMVETS provides services, leadership, and advocacy to improve the quality of life for veterans and their families. These services include assistance with healthcare services to ensure veterans with medical needs receive access to quality healthcare care, including mental health and specialized services to live longer, healthier lives, employment assistance, and legislative advocacy to support veterans' needs.
We're on a mission to give back to the people who sacrifice the most. When you utilize our Nationwide Honor The Brave program, receive Brave Benefits equal to 10% of the agent's commission back. – when you are buying or selling to THANK YOU for your service.
As a law enforcement family, this program is close to our hearts. It keeps us connected to our public safety family. We created it to give back to Law Enforcement, Military, Firefighters and all First Responders when they are buying or selling real estate.
Our NATIONWIDE program allows us to connect the "BRAVE" with our Honor The Brave realtor partners anywhere in the country. We are committed to serving those who serve. Your Brave Benefit is an amount equal to 10% of the agent's commission. We want to give back and thank you for your service.
Additionally, we are honored to donate an amount equal to 5% of the agent commission to the charity of the Brave's  (buyer or seller) choice, that impacts first responders or military in some way. 
We are also proud to present a beautiful handmade wooden flag, crafted by active-duty Marine, Cody Romriell, to remind you every day your service is appreciated.
Connect with Honor the Brave
To contact Honor the Brave:
406.580.5165
zannawolfgang@gmail.com (Zanna)
jwolfgang24@gmail.com (Jeff)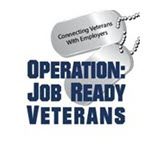 Operation Job Ready Veterans (OJRV)
OJRV was founded in 2007 as the Crane Learning and Employment Center for Veterans with Disabilities – with a focus on helping veterans find employment at Naval Surface Warfare Center Crane Division, located in Southwest Indiana.
Operation: Job Ready Veterans™ (OJRV) is a Midwest-based nonprofit organization dedicated to positively impacting the lives of Veterans, service members, and their families by providing transitional assistance, career development coaching, and employment seeking services.
OJRV stands by our belief that if you have worn the uniform, you have earned our support and assistance. Our OJRV Employment Transition Managers in each of our locations serve veterans from all eras and branches of service.
In addition, we provide our services to military spouses, caregivers, and military dependents. We understand that while an individual takes an oath to serve, his or her family is impacted and sacrifices right alongside their military-connected loved one. This focus on the entire military family is unique in the veteran employment space.
Connect with Operation Job Ready Veterans
Founded in 2008, ACP aims to ease the transition from the military to the civilian workforce. ACP is the only nonprofit organization engaged in national corporate career counseling for our returning veterans and active duty military spouses.
Resumes4Vets assists fellow Veterans by providing free resume reviews, recommendations, and guidance as a component of their complete professional profile. In our own transitions from Active Duty. 
Resumes4Vets.org believes in two key principles that set us apart from other services:
We help you write your own resume. Our goal is to provide you with advice, guidance, and the resources to help enhance your professional profile; we do not write your resume for you. 
We believe in an honest and direct approach. Our Consultants probably know what your acronyms mean or understand the duties of a Senior Noncommissioned Officer, but our job is not to tell you what we think. Our job is to help you write a resume for an audience that has not served and anyone else who may not understand the value of your experience.
Connect with Resumes4Vets
7 Eagle Group is proud to connect top military talent with rewarding careers in Cyber Security and Information Technology.
7 Eagle Group delivers military recruiting solutions that provide the inspiration and skill businesses need to excel.  7 Eagle Group's mission is to connect talented Military Veterans and their spouses with businesses that value the sheer grit and experience they bring to America's workforce.
Connect with 7 Eagle Group
The Veterans Email Program (Vmail.Vet) provides free, full-featured veteran email addresses that are a powerful identifier at the top of resumes to immediately differentiate veterans from every other candidate. The accounts are a free service to active-duty and military veterans of the United States. Veteran Email Address represent the branch in which the veteran served; Army, Navy, Air Force, Marine Corps, Coast Guard or Space Force with a .VET (Veteran) extension.
JobZone offers job fairs and career events to meet the needs of employers, colleges, and job seekers.
JobZone, LLC was founded in 2005 and continues to bring employers and job seekers together nationwide. In recent years JobZone has primarily focused on recruiting events in the Mid-Atlantic region of the U.S.   Once employers confirm their booth space at job fair events, JobZone immediately markets and showcases the company's profile, website and job vacancies.
JobZone has wide experience with both military and civilian job seekers. Job seekers have the opportunity to connect with companies in-person or online.  JobZone has worked with the U.S. Navy, U.S. Department of State, NCIS, FBI, CIA, Northrop Grumman, Amentum, General Dynamics, Johns Hopkins University-APL, VectorCSP, Amazon, Department of Veterans Affairs, Defense Commissary Agency DeCA, Defense Counterintelligence Security Agency (DCSA), Navy Systems Management Activity (NSMA), Military Sealift Command (MSC), Advanced Sciences and Technologies, SCCI, Ryder, CISCO, Black Box, U.S. Census Bureau, Intelligence Careers, DoDIntelJobs.com, and many more.
Are you a Veteran Service Organization interested in joining the MilitaryHire Partner Program?
Please contact Jeff Finefrock, CRO of Military Hire at jfinefrock@militaryhire.com