MilitaryHire's mission is to serve veterans, military spouses, and family members to find fulfilling careers after military service.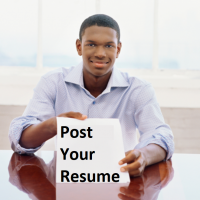 Be found by hundreds of veteran friendly companies-post and maintain your resume.
MilitaryHire partners with Military-Transition.org to offer Veteran Networking Guide
All service members must navigate the maze of transition and the process can be difficult, stressful, and confusing. Research with veterans highlights five elements that lead to success, and networking is #1 on the list.
Elements of a successful military transition according to research with veterans:
86% – say that networking is important
84% – recommend starting early
83% – recommend having a transition plan
83% – emphasize the importance of learning how to translate your skills
82% – say you should remain patient
source: www.military-transition.org/dashboard
Although important, many veterans struggle with building networks prior to transition. They have some contacts but don't purposely develop these into supportive relationships. This guidebook clarifies the purpose of networking along with specific actions to enable success. Click below to download and read the entire guide. 
MilitaryHire is invested in your success! We partner with companies that value military service and want to hire veterans. When a loved one is serving in the armed forces, the whole family is involved, and MilitaryHire along with our Employers, supports hiring of military spouses and immediate family members as well.
Through our Alliance Partners, MilitaryHire helps job seekers navigate today's job market with these services:
Resume writing and review services

Job coaching and skills assessment

Interviewing skills and practice

Mental health and wellness services 

Education and technical certifications

Job Fairs (online and in-person)