MilitaryHire's mission is to serve veterans, military spouses, and family members to find fulfilling careers after military service.
Thousands of companies are interested in hiring veterans and seek candidates with the skills, values, and character that is ingrained in military culture. To connect with these companies, it's easy to register, upload your resume, and start searching for and applying to jobs.  Having a publicly viewable resume on MilitaryHIre is required to ensure you can be found by our employers.
For assistance with your resume, transition coaching, and interview preparation –   contact one of our partners by clicking on them below:
You've served your country. Now let us serve you. Sign up now- it's free, quick, and easy.
Posting a publicly viewable resume on Military Hire will help you be found by hundreds of veteran friendly companies! Having a resume on MilitaryHire is a great way for companies to better understand your background.  If you need to develop a resume, click here to have one built at no cost! 
Don't wait for companies to find you. Set up automated JobScouts to scour our database and notify you of new jobs for veterans.
MilitaryHire is invested in your success! We partner with companies that value military service and want to hire veterans. When a loved one is serving in the armed forces, the whole family is involved, and MilitaryHire along with our Employers, supports hiring of military spouses and immediate family members as well.
Through our Alliance Partners, MilitaryHire helps job seekers navigate today's job market with these services:
Resume writing and review services

Job coaching and skills assessment

Interviewing skills and practice

Mental health and wellness services 

Education and technical certifications

Job Fairs (online and in-person)
Veterans and their families have used MilitaryHire to find jobs.
Recruiters have used MilitaryHire to find high-quality candidates.
Available jobs with veteran-friendly employers
July 2, 2021
10:00 AM to 11:00 AM ET

Learn more about veteran recruiting, hiring, and retention in the state of Ohio. We will take a look at veteran demographics, military culture, and translating skills to roles you may be hiring for. This is a virtual event with a Q&A session at the end.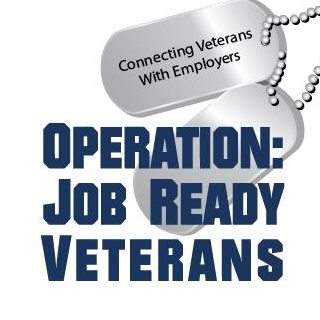 July 7, 2021
12:00 PM to 2:00 PM ET
Land your next career! Virtually attend OJRV's 2-hour workshop. We will help you develop "your brand" to impress hiring managers, and answer questions like: "why should we hire you?" This a virtual, online event.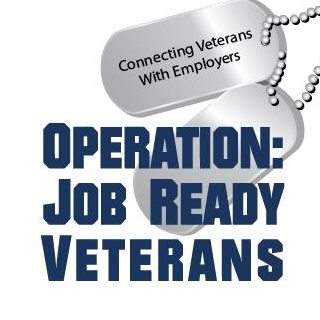 July 13, 2021
10:00 AM to 12:00 PM ET
Join us for a two hour, informational session on how to create and customize a federal resume and apply for federal job positions. This a virtual, online event.
July 14, 2021
12:00 PM to 1:30 PM ET
In partnership with Meritorious, join us for a dynamic, virtual networking experience supporting veterans and military spouses seeking referrals, business connections or employment. Free registration for transitioning military, veterans, and military spouses.
Hear from guest speakers Preston Miller, USA Veteran and CISO for NASA Jet Propulsion Laboratories, and Aaron Burciaga, USMC Veteran, Senior Director of Artificial Intelligence and Analytics at ECS and co-founder of DataPrime. This is a virtual, online event.