MilitaryHire Community Partner Network
Education & Training Organizations
MilitaryHire values the entire experience of the US Veteran. We recognize the transition from military to civilian life far exceeds that of the job experience. We have partnered with Education & Training organizations below.  All offer discounted training and certifications to Veterans enable up-skilling and career change opportunities for Veterans to respond to growing employment sectors.
The Computing Technology Industry Association (CompTIA) is a leading voice and advocate for the $5.2 trillion global information technology ecosystem; and the estimated 75 million industry and tech professionals who design, implement, manage, and safeguard the technology that powers the world economy. Through education, training, certifications, advocacy, philanthropy, and market research, CompTIA is the hub for advancing the tech industry and its workforce.
Listed among the "20 Most Valuable Online Colleges in America," EC-Council University (ECCU) offers premier education in cybersecurity with a world-class faculty. At EC-Council University, you will find a guide who has it all covered to help you launch a new career in cybersecurity.  
You can also get a discount code for EC-Council courses as a member of MilitaryHire.  Ask us about it today!
EC Council University offers the Hero Scholarhip to offer tuition assistance to Veterans and their families.  They also wave application fees to Veterans applying to EC Council University.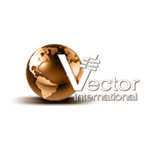 Vector International is a leading provider of Lean Six Sigma training, accredited by the International Association for Six Sigma Certification (IASSC).
Vector International specializes in supplying in-transition candidates with the skills and credentials they need to land their next job. Offering Lean Six Sigma training and certification at a variety of training levels and formats, Vector International makes it easy for you to gain the competitive edge in your current role or your next career move.

Vector International offers Lean Six Sigma training at the White Belt, Yellow Belt, Green Belt and Black Belt certification levels. The training formats include self-paced online, blended learning, virtual instructor-led and in-person instruction.
By being a MilitaryHire member, you can get 50% off of your training from Vector International – either as a Veteran or as a company.
To see Vector's training schedule, simply click the button below.  And use the coupon code VeteransMH to get your discount.
Are you an education or training organization interested in joining the MilitaryHire Partner Program?
Please contact Jeff Finefrock, CRO of Military Hire at 800.585.3690 ext 314.