Military Spouses and Family Members
MilitaryHire is committed to connecting military spouses and family members with employers who value their experience and skills. Military spouses and immediate family have versatile skills and abilities that are of value to employers!
Our military-friendly companies seek to hire people with great skills, adaptability, and a positive attitude. Since COVID-19, many employers have embraced or expanded remote work, part-time employment, and flexible work hours in their hiring practices. These flexible roles are often a perfect fit for spouses or family members of active-duty military. 
You've served your country. Now let us serve you.
Sign up now- it's free, quick, and easy.
Be found by hundreds of veteran friendly companies-post your resume! Don't worry if it's not perfect – you can easily update it later!
Don't wait for companies to find you. Set up automated JobScouts to scour our database and notify you of new jobs for veterans.
Veteran-Friendly companies are joining MilitaryHire Each day, seeking to employ great candidates like you!
Your military service matters to these employers:
It's typical for military spouses to be adaptable, resilient in the face of change, and creative at solving problems. They often face unemployment rates that are much higher than the general population. It's possible that in the wake of COVID-19, spouses may experience unemployment rates higher than 30%! Employers, take note: Military spouses and immediate family members are a smart, capable talent pool that takes initiative and understands the value of teamwork. 
Multi-tasking and managing multiple projects is also no problem for military spouses. Spouses often juggle being the primary caregiver for children in the home, running the household solo when their spouse is deployed, and dealing with the stresses and pressures that are part of the military lifestyle. For family members, the core values of military service include assuming responsibility and accountability for others—a highly valued and transferable skill in the world of work. 
Military spouses are also a well-educated group, with many holding college degrees, advanced degrees, and speciality certifications. In many cases, the mobile lifestyle of military service adds to the diverse skills military spouses and family members can contribute to an employer, and enhances their effectiveness in the workplace. 
Are you interested in hiring military spouses and family members for your business?
July 2, 2021
10:00 AM to 11:00 AM ET
Learn more about veteran recruiting, hiring, and retention in the state of Ohio. We will take a look at veteran demographics, military culture, and translating skills to roles you may be hiring for. This is a virtual event with a Q&A session at the end.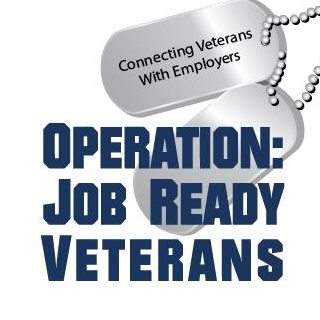 July 7, 2021
12:00 PM to 2:00 PM EDT
OJRV will help you develop "your brand" to impress hiring managers in this 2-hour virtual workshop. Develop an effective career summary on your resume and learn how to communicate your value to prospective employers. This a virtual, online event.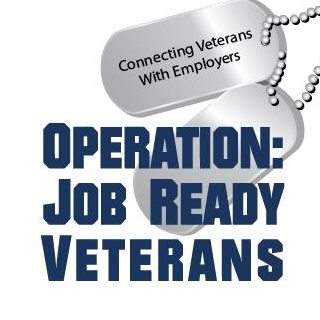 July 13, 2021
10:00 AM to 12:00 PM ET
Join us for a two hour, informational session on how to create and customize a federal resume and apply for federal job positions. This a virtual, online event.
July 14, 2021
12:00 PM to 1:30 PM ET
In partnership with Meritorious, join us for a dynamic, virtual networking experience supporting veterans and military spouses seeking referrals, business connections or employment. Free registration for transitioning military, veterans, and military spouses.
Hear from guest speakers Preston Miller, USA Veteran and CISO for NASA Jet Propulsion Laboratories, and Aaron Burciaga, USMC Veteran, Senior Director of Artificial Intelligence and Analytics at ECS and co-founder of DataPrime. This a virtual, online event.