Thank You for Your Service! Military Hire is Committed to Your Success
We've been helping veterans find jobs for more than 20 Years
Military Hire connects veterans with employers who value their character, skills, and service
Job Search success starts with these three steps:
You've served your country. Now let us serve you.
Sign up now- it's free, quick, and easy.
Be found by hundreds of veteran friendly companies-post your resume! Don't worry if it's not perfect – you can easily update it later!
Don't wait for companies to find you. Set up automated JobScouts to scour our database and notify you of new jobs for veterans.
Veteran-Friendly companies are joining Military Hire Each day, seeking to employ great candidates like you!
Your military service matters to these employers:
Jobs for Veterans in the United States
Overseas Contracting Jobs for
We have tens of thousands of jobs with hundreds of veteran friendly companies. Each MilitaryHire company is eager to hire veterans and has chosen to list their jobs on MilitaryHire to meet that goal. All you have to do to is sign up to search our vast database of jobs for veterans. Don't forget to post your resume too!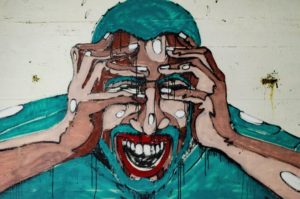 A panel discussion from the veteran's point of view with Scott Leeper of Alpha Lima Charlie, and panelists: Sherman Gillums Jr., USMC Veteran Cherissa Jackson,
Read More »
Military Hire began connecting veterans and employers in 2000. Employers quickly came to appreciate the character, skill, and service of the veterans they hired from Military Hire. Since then, we have helped over 600,000 veterans in their job search. We have helped employers hire veterans across the US and overseas. We have helped veterans find jobs at companies of all sizes – from the Fortune 50 to companies with less than 50 employees. For veterans looking for jobs and companies looking to hire veterans, Military Hire is the answer.
October 2, 2020
2 PM to 7 PM EST
Featuring Keynote Speaker Herb Thompson, US Army Veteran and author of The Transition Misson. Attend the event at any time during the hours posted. Networking for Veterans, Business professionals in any industry, military spouses, Gold Star Family Members, and Dependent Work Age Children.
October 8, 2020
12 PM to 4 PM EST
A CI, Lifestyle or Full-Scope Polygraph is REQUIRED to Register. This is an online event.
October 14, 2020
10 AM to 12 PM EST
This is an online event for veterans, service members, and their dependents. You will learn how to create and customize a federal resume and apply for federal job positions.
October 15, 2020
12 PM to 1 PM EST
Military Hire is teaming up with our Alliance partners to bring Employers and Veteran job seekers insightful stories of hope and practical tips for the challenges 2020 brings. This is a free online event.
October 21, 2020
9 AM to 12 PM EST
A free, three hour, in person workshop going over interviewing skills, with professional attire session to follow. Hosted in Indianapolis, IN area.