Jobs for Veterans with PTSD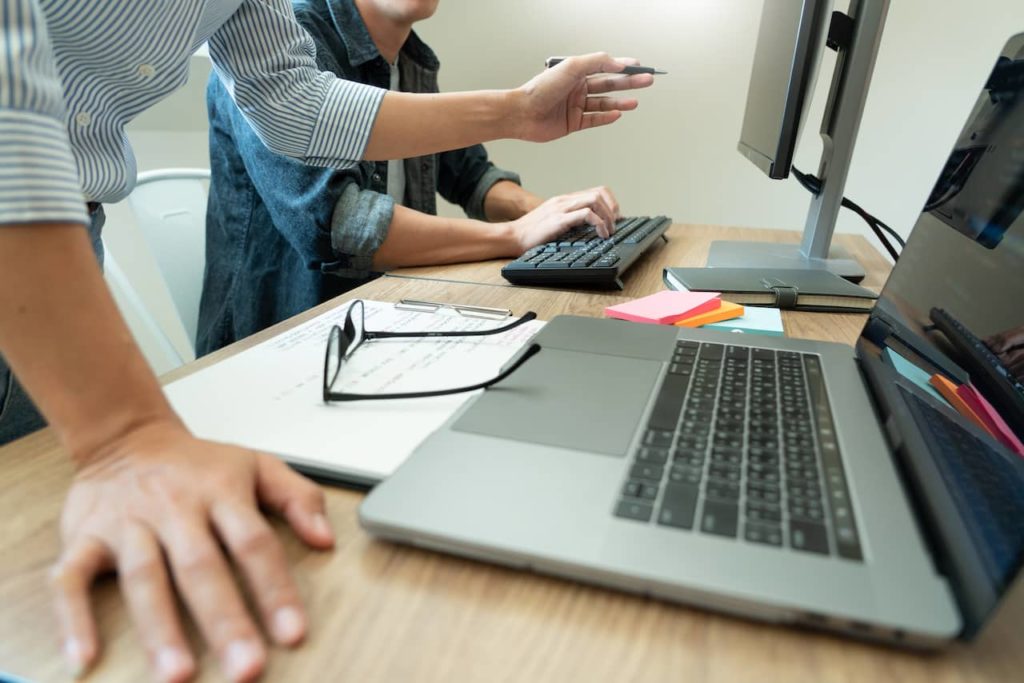 According to the National Institute of Mental Health, post-traumatic stress disorder (PTSD) is an anxiety disorder that occurs when individuals experience a "shocking, scary, or dangerous event." Individuals living with PTSD may experience a variety of symptoms with onset commonly between three months to a year after the traumatic event.
Roughly 30% of Vietnam veterans live with PTSD. Despite this, many of these veterans are still searching for careers that will assist them in transitioning back into civilian life. When it comes to selecting a career path, veterans should keep common causes behind PTSD reactions and seek a job that will limit the potential triggers. Read to learn more about the best jobs for veterans with PTSD.
Best Jobs for Veterans with PTSD
There is an assortment of careers for veterans living with PTSD, from management to writing to IT. Below are just a few viable jobs for veterans with PTSD.
IT Support
As IT support specialists, veterans will be responsible for assisting individuals with technological issues, including computer software and equipment. In this role, veterans with PTSD will have the opportunity to work independently or remotely in a quiet and familiar environment. Previous IT experience from military training can be a great skill to bring to this role.
Software Developer
Software developers are responsible for creating and implementing computer software. In this role, veterans may have the opportunity to work from home, limiting the risk of potentially triggering events. Veterans can utilize their quick problem-solving skills and IT experience gained from the military in this role.
Market Research Analytics
Another great job for veterans with PTSD is market research analytics. Veterans will spend their days analyzing the market for a particular product or service. The insight they gain will help the marketing team further promote their content. Close attention to detail is a must-have skill for this position. Veterans interested in the ever-changing market may enjoy this role.
Accountant
Next on the list of the best jobs for veterans with PTSD is an accountant. Accountants are responsible for handling the financial aspect of a business. This includes auditing accounts, handling company taxes, analyzing financial reports, and more. Being an accountant is typically a quiet, low-stress job that many veterans with PTSD may find comforting. If you've got a data-driven brain and know your way around numbers, this may be a good fit for you.
Librarian
If a peaceful environment is what you're searching for, becoming a librarian is a top choice career. Veterans with strong organizational and research skills may excel at this position. You'll have the opportunity to assist patrons in their search for a certain book and keep shelves well maintained throughout the day. Since libraries are such quiet environments, this is a great job for veterans with PTSD.
Animal Trainers
Working with animals is an excellent way to handle the stress that often appears with PTSD. Since animals tend to be naturally calming for some individuals, this job can allow veterans with PTSD a therapeutic environment away from the bustle of people. This job will require a high level of patience and discipline, both skills that are typically learned during your time in the military.
Writer
Working as a freelance writer is another one of the best jobs for veterans with PTSD. Veterans will have the opportunity to work on their own schedule in a comfortable environment. They can take on projects that match their skills and interests or write about their experiences as an outlet.
Management Consultant
If you have a knack for problem-solving and love helping businesses prosper, a management consultant position may be the best job for you. As management consultants, veterans will be innovating new ways for businesses to organize their operations. Keep in mind that some travel may be required depending on the company, so veterans should be mindful of how this may affect their PTSD.
Human Resource Specialist
The final role on our list of jobs for veterans with PTSD is a human resource specialist. In this position, veterans may find themselves working closely with new hires. You'll be in charge of vetting, interviewing, and onboarding new employees. This role allows veterans to carefully integrate back into civilian life and spend a decent amount of time working independently as they manage payroll and benefits.
Find Your Next Career with MilitaryHire
Ready to start your job search? MilitaryHire is here to help! Our team of veterans and hiring experts has all the knowledge you'll need to find jobs suited for veterans with PTSD. We can assist you in finding careers that work with your needs or matching you with companies that provide a comfortable environment for veterans with PTSD.
Get started with a MilitaryHire job seekers account today or contact us for further information regarding our services!