AMVets Partners with Military Hire
In a joint partnership with American Veterans (AMVETS), Akron, OH-based MilitaryHire conducted an employment pilot program to assist women veterans during the COVID-19 pandemic. The joint effort helped place over 20% of participants and highlighted near-term opportunities for deeper collaboration between the two organizations.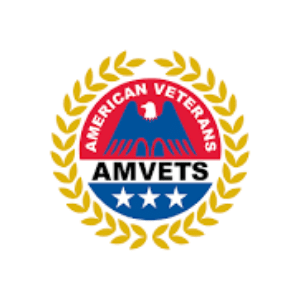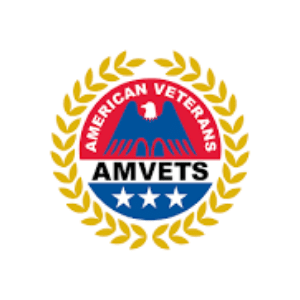 AMVETS Chief Medical Executive Cherissa Jackson sought a solution to address a growing concern around increased suicide rates among veterans during the pandemic. According to Ms. Jackson, homelessness and unemployment are leading factors in suicides among veterans. The COVID-19 pandemic contributed to higher homelessness rates and unemployment, which directly correlated to increased suicide rates. As a specialist focused on women veterans services, Jackson enlisted the help of MilitaryHire to launch a pilot program focused on helping unemployed women veterans find jobs during the pandemic.
"Our in-person resources were limited during the pandemic, so we challenged ourselves to create a virtual solution for these women struggling to find employment," said Jackson. "Partnering with MilitaryHire allowed us to identify and target candidates and positions for which they would be an ideal fit."
As part of the pilot, MilitaryHire provided potential candidates which were placed in a test group of 50 participants. These women job seekers were given pooled resources from both organizations, including a dedicated human resource and recruiting consultant tasked with providing one-on-one coaching to participants. 
The program created opportunities to put women veterans to work and offered the MilitaryHire team more significant insight into their platform's features and how they were working to serve this targeted group of users. The lack of a broadly diversified pool of jobs for the pilot candidates was the single greatest challenge brought to light by the program.
Further Reading: Case Study: Helping Women Veterans Find Employment During COVID-19
According to Jeff Finefrock, CEO of Military Hire, "We believe the pilot program with AMVETS was a great step in the right direction. It served many of the participants and also highlighted several opportunities for improvement within the militaryhire.com platform. Growing the candidate and job pools and offering training and coaching were the two areas most consistently mentioned through participant feedback." 
Since the conclusion of the joint effort, MilitaryHire has increased their job pool from 140,000 to now over 250,000 jobs, significantly increasing the opportunity for candidate placement as a result.
Additionally, both MilitaryHire and AMVETS are working to create new resources and raise awareness around existing resources for candidates, including S.T.E.M-related scholarships, cybersecurity training, and CompTIA certification opportunities.
While the joint-organizational effort set out to help a small group of women veterans, it ultimately yielded a much more significant opportunity to help all veterans find valuable and meaningful employment.
"The pilot showed us what's possible for the future," said Finefrock. "Cherissa and I are both very excited at the potential of being able to create a joint registration, referral, and training program that utilizes and leverages the strengths of our organizations to work together in the future to serve our veterans better."
About AMVETS
AMVETS (American Veterans) is the nation's most inclusive Congressionally-chartered veterans service organization, representing the interests of 20 million veterans. AMVETS is open to and fighting for all who honorably served in the United States military, including the Reserve and Guard. With more than 250,000 members nationwide, they are veterans helping veterans.