Making Your Experience Stand Out in the Interview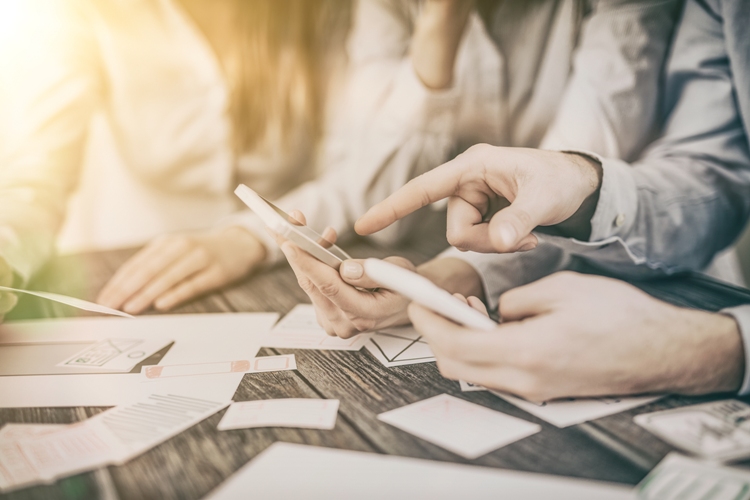 Your hard work has finally paid off! After crafting multiple resumes to meet the specific requirements of various jobs that fit your background and interests, you've landed an interview. Now you have the opportunity to really demonstrate your interest in, and qualifications for the job. Getting it right at this stage of the game can lead to a job offer and the kind of career opportunity you've been hoping for.
The job interview is also the place where you can effectively translate key aspects of your military background into specific traits and competencies that can serve you well in a civilian role.
Military Skills Help You Stand Out
Phil Dillon is a former U.S. Army Reserve 1st Lieutenant who fought in the Vietnam War and a service disabled veteran and a retired consultant with the Chicago office of the McGladrey accounting firm. In 2006 he started his own company in Chicago—Dillon Consulting Services, LLC—focused on helping veterans who want to start their own businesses.
Job applicants, says Dillon, have an opportunity to focus on some key skills in both their resumes and during their interviews, chief among them a focus on accomplishing a mission, a commitment to hard work, the ability to lead and function as a team and the ability to pivot on a moment's notice from plans that aren't working to plans that will.
Drawing Upon Positive Military Experience in Meaningful Ways
"The military is extremely mission-focused," says Dillon. "The whole idea in the Armed Forces is to seize the objective—to capture or kill the enemy—while, at the same time, ensuring the integrity and welfare of your troops. You can't get distracted by small things along the way. Yu need a vision of what your battle plan is going to accomplish, and then execute that plan flawlessly."
Veterans also have demonstrated a commitment to hard work through their service, says Dillon. "The days are long. The word is hard—very hard," he says. "Combat, and the preparation for combat, doesn't take a holiday. There are no weekends. You don't go home at 5:00 p.m."
Nobody accomplishes their mission alone, says Dillon. Veterans have great experience working as part of a team "with all types and kinds of people, from all races, creeds, genders, backgrounds and persuasions." Serving in the military, says Dillon, "makes you understand the concept of teamwork perfectly."
Finally, says Dillon, veterans are adept at changing direction if a plan isn't working. "When most people think about military service, they think that it's all just about the rigidity of following orders," says Dillon. And, that's true—to a degree. What most don't realize, he says, "is that the military teaches you to think and act flexibly, so that if your battle plan isn't working, you pivot immediately to a plan that does." Flexibility and immediate action, he says, are keys to survival.
Tell Stories—Positively!
The interview should not take the form of an interrogation. Rather, it is an opportunity for a conversation that can help both sides of the employer/employee equation get to know each other better. Therefore, the interview should not be just you providing a list, or litany, of your skills and capabilities. Instead, sharing stories about how your past experiences have positioned you for this role can help you convey not only performance capabilities, but personality.
Todd Boutte is president of Technology and Operations at EVAN, "the Uber for IT support," a company that prides itself on its mission of hiring veterans—more than 50 percent of the company's workforce is comprised of veterans. Boutte notes that "rather than a canned response to a question, a potential employer appreciates the opportunity to draw conclusions from the actual experiences that shape who the employee was, is now and could become in the future." Some common examples, he says, are stories that "feature teamwork, problem-solving and a tremendous amount of discipline under pressure—things veterans tend to excel in and traits we look for."
In addition, stresses Gennady Litvin, an attorney with Moshes Law in New York, focus on the positives. "Speaking in negatives is a sure-fire way to not get a job," says Litvin. "Do not focus on what you don't have like 'actual job experience,' but focus on what you do have and the skills you will gain in the future. Be positive and stand firm in your accomplishments and future endeavors. You're a vet; you can handle a little job."
Loosen Up – You've Got This!
Finally, suggests Zachary Vickers, a resume expert and career advisor at Resume Companion, who offers career advice to veterans in the interviewing stages of their job search, "loosen up." While it's natural to be nervous during the job interview, whatever you can do to calm those nerves and convey a sense of your personality and genuine interest in the job can help you land a job offer.
"Oftentimes, the strict formality that is required of vets while they're serving can come across overly serous in the interview room," says Vickers. "An interview is not only an opportunity to demonstrate your skills for the job at hand, it's also a way for hiring managers to gauge how well you'll fit into the organization." It's perfectly fine, he says, "for veterans to loosen up when interviewing for a civilian position and to treat the occasion a bit more casually than they may be used to."
The interview is your time to shine and really make the skills you've outlined in your resume come to life. Viewing the interview as a conversation, rather than an interrogation, and taking advantage of the opportunity to share stories that highlight your skills and capabilities can help you find a job that's a great fit.
Three steps to success:
Sign Up. You've served your country. Now let us serve you. Sign up now—it's free, quick, and easy.
SIGN UP TODAY
Post Your Resume.  Be found by hundreds of veteran friendly companies—post your resume! Don't worry if it's not perfect—you can easily update it later!
POST YOUR RESUME
Search Jobs. Don't wait for companies to find you. Set up automated Job Scouts to scour our database and notify you of new jobs.
SEARCH JOBS NOW