Can Lack of Experience be an Advantage?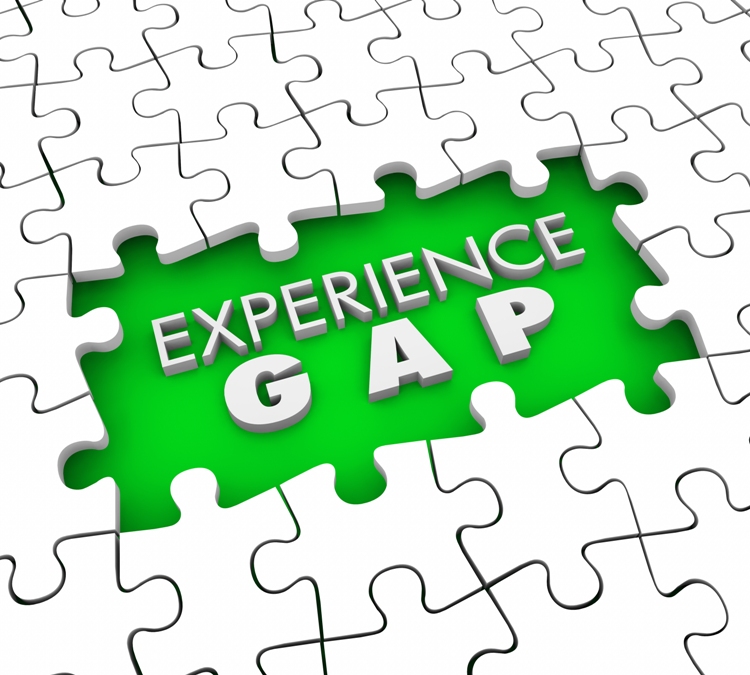 How to Spin Lack of Experience to Your Advantage
You've spotted your dream job but there's just one catch. The posting says that "experience in the banking industry" is a requirement and, while you have all of the technical experience called for, you haven't worked in banking.
While many applicants would consider this to be the death knell for this particular dream job, others confidentially forge ahead. They reason, "what have I got to lose?" And, they may be right!
Why Lack of Experience May Not Matter So Much
Today's rampant technological advances and industry shifts mean that it has become increasingly challenging for employers, HR managers, recruiters and others to accurately pinpoint the exact types of experience and background they require for open positions. Because of this many are taking the approach of "hire for fit, train for experience."
Data supports the wisdom is reaching beyond your comfort zone to apply for positions where you may not be a perfect fit, but you may just be perfect for the position.
Dr. Vince Repaci is a senior coach with Lovr Atlantic. "Experience isn't as important as you might think it is," Repaci says. He points to data to back this up. "For men applying for jobs you are just as likely to get an interview if you meet 70% of the essential criteria as you are if you meet a 100%. For women, it's even better, women who meet 50% of the essential criteria are as likely to get an interview as women who meet 100%," he says. "This means that not having as much experience as the job ad suggests isn't a reason not to apply. Remember the ad is written for the average candidate, and you're not average."
Positive Positioning
When pitching and positioning yourself for a job where you don't meet 100% of the requirements, there are some best practice tips that can help you put your best foot forward.
"Emphasize transferable skills using language targeted to the industry," recommends Repaci. "The same skills have different names in different industries and by making your skills using their language you build a bridge twee what you've done and what they understand," he says. This is especially pertinent for those whose experience has primarily been in the military.
Gargi Rajan, head of HR for Mercer Mettl, an HR technology company and talent measurement firm, offers some specific areas of expertise that military veterans and, and should, emphasize.
Leadership. "By the time veterans leave military service to join the corporate world, they would have led a lot of battalions or teams," says Rajan. "These skills are highly required in business. Teams have to be organized, led effectively, and given responsibilities which are in alignment with their potential and can also be aligned with the organizational objectives."

Work ethic. "Veterans are very dedicated to their work and put in a lot of effort to get their work done," notes Rajan.

Discipline. "There has to be a certain discipline in the workplace for the culture to be effective and productive. Veterans are highly disciplined and their productivity levels are quite high which can be leveraged by the organizations," says Rajan.
Bryan Zawikowski is an Air Force veteran and has been a recruiter for 25 years; he is vice president and general manager of the military transition division for Lucas Group, an executive search firm. Smart employers realize that there are some skills that can be taught and learned while there are other intangible skills that must be developed via experience over time, he says. "The military does a very good job of putting people in positions of great responsibility early in their careers. This is why many veterans have a strong work ethic and leadership skills that are usually found in more experienced candidates." The idea is to leverage your broad skills in support of how you can help organization meet their specific needs.
Prove That You're Coachable
The issue for many companies today, as we've said, isn't so much about finding employees that meet 100% of the skills required today, and in the future, but about finding employees who can learn. Demonstrating during the interview process that you're coachable, flexible and comfortable with ambiguity can go a long way toward selling yourself as a top candidate, even if certain skills are lacking.
Don't have all the skills? Don't sweat it—consider how you can spin your exceptional and unique military experiences to showcase your ability to learn and grow in any environment.



Three steps to success:
Sign Up. You've served your country. Now let us serve you. Sign up now—it's free, quick, and easy.
SIGN UP TODAY
Post Your Resume.  Be found by hundreds of veteran friendly companies—post your resume! Don't worry if it's not perfect—you can easily update it later!
POST YOUR RESUME
Search Jobs. Don't wait for companies to find you. Set up automated Job Scouts to scour our database and notify you of new jobs.
SEARCH JOBS NOW