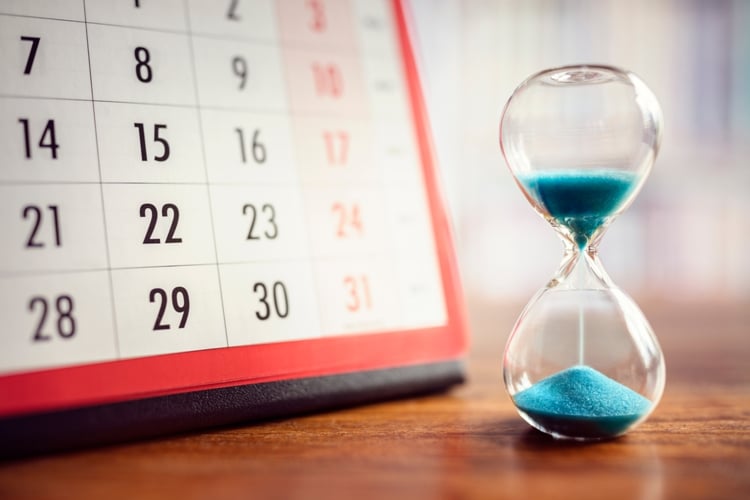 It may seem hard to believe, but your multi-year transition planning period has already reached the three-month mark! What now? Now is the point where you should start seriously applying for jobs, getting your resume out to potential employers and recruiters, attending job fairs and doing some interviewing. Hopefully, you've been following our advice throughout your transition period so you've laid the foundation for this next important step. Following are some tips and advice to manage each of these important steps:
Applying for Jobs
By now you should have compiled a "wish list" of organizations you'd like to approach. It's time to dust off that list and start sending in your applications. These days, in many cases, you'll be asked to apply through an online portal or app that you can access from a desktop, laptop or even your phone. These automated systems help recruiters, HR professionals and hiring managers expedite the process on their end but can often be frustrating for candidates to work with. Be patient! Your attention to detail here will definitely pay off.
One important thing to keep in mind is that these systems review and select candidates to move on to the next stage based on specific keywords that the recruiter or HR representative has identified to help them sift through the many applications they may receive. The automated systems they use then look for these keywords in the resumes and applications they receive. Those without them are literally lost in cyberspace! You can identify potential keywords by carefully reading the job posting and/or job description and noting the key terms and phrases that are most related to the job and its requirements—and then making sure to include those key words and phrases in your application and resume.
Don't forget to check back on Job Scouts on MilitaryHire, even if you've looked there in the past. New jobs are continually being posted and you don't want to miss out on any opportunities. JobScouts run nightly so you'll be notified of any new jobs matching your criteria as they've been posted.
Getting Your Resume Out
There's still a place for hard-copy resumes as part of the application process. And, in fact, using them can help you stand out—especially if you're able to hand deliver them to companies near you that you'd like to work for. In fact, even if you've applied through an online process it's not a bad idea to send along a hard copy of your resume to a recruiter, HR contact or hiring manager at organizations you're interested in.
Before you do, though, take the time to tailor each resume for the specific company, and job, you're applying to. This may seem like a lot of work—and it can be—but the effort can pay off. Here are the steps you can take:
Carefully read the job description or posting and identify the top traits and experiences the position seems to be asking for

Review your resume to see how you might rearrange, or refocus, it to hit hard on those specific elements of the posting, making your appropriateness for the position really stand out

In addition to ensuring that your resume focuses on elements of the specific you're applying to, you should also craft a specific summary statement for each resume you send out. This statement, which will appear at the top of your resume should indicate, specifically (and using language from the job posting itself) exactly why you're right for the position
Since it's likely that you'll be sending out a fair number of resumes, it's a good idea to set up some type of system to help you access those resumes—and the specific detail you included—when you're contacted by a potential employer. This is particularly important for preparing to be asked to "tell me more about this item on your resume."
Attending Job Fairs
Job fairs can be another great way to make some connections and learn about job opportunities in your area or areas of expertise. When you go, make sure to bring along a stack of resumes that you can leave with recruiters you interact with (again, target your resume to the focus of the specific job fair and the types of companies that will be there).
Following up with those you connect with after the job fair is another good best practice and a great way to keep your name top of mind for busy recruiters.
Doing Some Interviewing
As you begin the interview process make sure you're taking the time to anticipate and plan for the questions you can expect from interviewers. We've compiled some of the most common interview questions that you might expect and we've drilled down on each of these to help you in this process.
Now is the time that all of the preparation you've been doing as you prepare to step into a civilian role will really pay off. It's "go time"!
Related Articles:
Veteran Transition Timeline – 2 Years Out
Veteran Transition Timeline – 1 Year Out
Veteran Transition Timeline – 6 Months Out
Three steps to success:
Sign Up. You've served your country. Now let us serve you. Sign up now—it's free, quick, and easy.
SIGN UP TODAY
Post Your Resume.  Be found by hundreds of veteran friendly companies—post your resume! Don't worry if it's not perfect—you can easily update it later!
POST YOUR RESUME
Search Jobs. Don't wait for companies to find you. Set up automated Job Scouts to scour our database and notify you of new jobs.
SEARCH JOBS NOW