How to Hire Veterans: The Ultimate Guide
25+ Tips, Best Practices and Resources to Make Your Veteran Recruitment Sticky!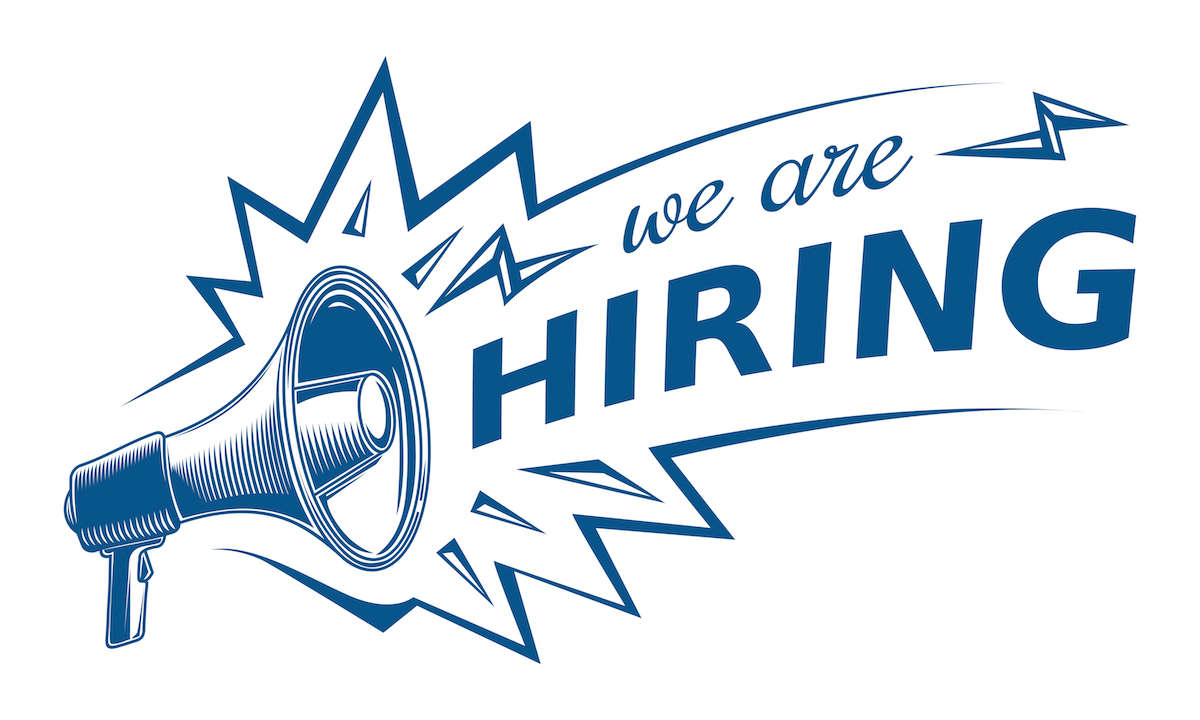 Introduction
There's good news for veterans in the workforce these days. According to the Bureau of Labor Statistics (BLS), "the unemployment rate for veterans who served on active duty in the U.S. Armed Forces at any time since September 2001-a group referred to as Gulf War-era II veterans-edged down to 4.5 percent in 2017." That's a statistic that has a major impact for the more than 20 million men and women who are veterans today.
And yet...Despite the massive media attention given to the benefits and value of recruiting and hiring veterans, many companies still struggle at every stage of the process-from recruitment, to interviewing, to hire and, ultimately, to retention.
In fact, retention-what we'll call the "sticking point" is one of the most significant challenges for employers.
Chapter 1: Becoming a Best Place for Veterans to Work
While many companies may struggle with attracting and retaining veterans, some stand out. In early 2019, the U.S. Department of Labor (DOL) announced the recipients of its 2018 HIRE Vets Medallion Program Demonstration Awards, recognizing employers that hire veterans and provide employee development programs and veteran-specific benefits to boost retention. They range from small to very large employers. Large employers recognized at the platinum level in 2018 were:
Colorado Springs Utilities
Northrop Grumman Corporation
General Dynamics Electric Boat
Entergy Corporation
Pinnacle West Capital Corp
Dominion Energy, Inc.
The criteria for selection include a wide range of factors that position these companies as exceptional places for veterans to work, including:
Percentage of veterans among new hires
Percentage of veterans retained for 12 months, or more
Overall percentage of veterans among employees
Offering resources to assist new veteran employees in integrating into the company
Offering programs to enhance veteran employee leadership skills
These criteria can be a good place to start when crafting your own veteran recruitment and retention strategy and the companies that have been honored can be a good source of best practice information and insights. The Work Opportunity Tax Credit (WOTC) program is a Federal tax credit that employers can claim when hiring certain target groups, including qualified veterans.
Chapter 2: Reaping the Value that Veterans Bring
While military personnel perform in roles that are documented through military occupational specialty codes (MOS), these "job descriptions" don't detail every aspect of the experience veterans have gained and can bring to an organization. Leadership, development of subordinates, project management and other skills are all part of many military jobs.
Veterans can bring big value to the organizations they join, regardless of job title or role. Many have specialized training they received while in the service, including training in leading others and managing projects. Research from the SHRM Foundation and the National Association of Veteran-Serving Organizations (NAVSO) reveals some of the specific benefits that veterans bring to the workplaces they join:
Leadership and teamwork
Problem-solving and decision-making
Honesty and attention to detail
Global perspectives
In addition to the qualitative value that veterans can bring to your organization, some employers may also be able to benefit through tax credits available for hiring veterans.
Nate Masterson, HR manager with Maple Holistics, says: "With so many young veterans in our country today, it's the right and noble thing for a company to make an effort to hire them. Committing to devoting a certain number of positions within your company to veterans is a great show of support to our troops and a nice display of patriotism. Recognize that these veterans possess many skills and are extremely disciplined and offer them a competitive salary to show them that they are appreciated and valued.
Dr. Arthur Langer, founder and chairman of Workforce Opportunity Services (WOS), agrees. He points to a 2017 study from Syracuse University which found that veterans have one of the highest return on investments. This, he says, "is because veterans bring a unique skill set that stems from serving in strenuous and unforgiving environments. On the battlefield, there's no margin for error and they bring that mindset to the civilian workplace."
Langer also notes that more veterans are reentering the civilian workforce with a high proficiency for taking on technical roles. "In 2017, 161,571 active service men and women worked in engineering, science and technical jobs, whereas 151,501 specialized in combat," he says. Langer points to some data from his organization to support his claims:
United Rentals has experienced a 30 percent higher retention rate with veterans hired from WOS, who are also on-boarded five times faster than traditional hires.
For Hewlett-Packard (HP), WOS veterans added value twice as fast compared to other early-career hires.
Veterans, says Langer, "are strong leaders and team players who have a proven ability to work under pressure, effectively and efficiently. They also value hard work and are eager to learn how to be impactful employees, they just lack the know-how in a less rigid and more uncertain corporate environment."
These are the kind of bottom-line benefits that speak volumes to the value that veterans can bring to the workforce as they transition away from their military careers.
Jim Meehan is chairman of the board of trustees at The American College of Financial Services, Naval, a Naval Academy graduate, former Navy officer and current managing partner at Penn Mutual's 1847 Financial office in Conshohocken, Pennsylvania. The American College Penn Mutual Center for Veterans Affairs (PMCVA) was established to support Armed Forces veterans and their spouses in the transition from active duty to careers in financial services. Meehan says: "The corporate culture at Penn Mutual and the characteristics and values embodied by military members and veterans are very much aligned. We've recognized three shared qualities - leadership, discipline and collaboration. Leadership in that veterans are mission driven, and our associates are purpose driven to help those we serve, namely our advisers and policyholders. Discipline in that both veterans and financial professionals have a high level of work ethic and dedication. And collaboration, in that veterans are comfortable with a team-based approach to complete missions, and our associates work together similarly to help move our company and industry forward."
Chapter 3: Don't Overlook Veterans with Disabilities
Veterans with disabilities have a tougher time finding, and keeping, jobs than others. These veterans, of course, represent those who have made significant sacrifices to protect our country and are particularly deserving of opportunities to find gainful employment.
Assistive technology can be an aid here, both for veterans and their employers. Making reasonable accommodations to make it possible for veterans to take on a variety of jobs can help offer big benefits says Dana Marlowe, principal partner with Accessibility Partners, LLC. "I believe that seamless access to technology is imperative for the success and retention of a veteran in the workplace," says Marlowe.
"Assistive technology is frequently a technological device that helps promote usage to another through adaptive means," she says. For instance, veterans with visual or hearing loss can benefit from technology that can translate speech to text or text to speech.
Chapter 4: Overcoming the Discrimination and Misperceptions Some Veterans Face
It's sad, but true. Some veterans have found themselves in situations where they feel they have been discriminated against, misunderstood and even mistreated.
Andrew Allen, partner with Barker Hill Reality is an Army veteran who recalls: "At one of the first interviews I had after leaving the Army, the interviewer asked me, 'So how are you going to adjust to not being told what to do every second of the day?' It was a slap in the face and made it clear she knew nothing about the military." Allen says he had five more interviews that day and two additional people asked him the same question. The company? Apple. He took the offer but actually considered not taking it based on his experiences.
It's an experience that is not unique to Allen. "I've talked to lots of friends and they all say they've had similar experiences at other companies," he says.
VetAdvisor and the Institute for Veterans and Military Families at Syracuse University (IVMF) partnered in a research effort aimed to better understand post-military veteran employment. Their findings point to some of the biggest obstacles that veterans face; the top three were:
Finding opportunities that match with veterans' military experiences - 68.24 percent
Lack of employment opportunities in their area - 58.51 percent
Finding employment opportunities that match veterans' education - 53.65 percent
This research further explored factors that causes veterans to leave their first post-military jobs. While new employment opportunities topped the list at 43.28 percent, additional reasons included:
Lack of career development/advancement - 31.07 percent
Quality of work (not meaningful, unchallenging, tedious) - 29.52 percent
Inadequate compensation/benefits - 27.98 percent
Inadequate professional development opportunities - 23.34 percent
Position did not match skills/education level - 21.79 percent
Dissatisfaction with managers or supervisor - 20.40 percent
Work environment/culture - 20.25 percent
Clearly there is much that can be done during the recruiting, interviewing and onboarding processes to boost both veteran hires and veteran retention.
Chapter 5: Amping Up Your Recruitment Efforts
To effectively recruit veterans to position them to take on positions in your company it's critical to have a veteran hiring outreach program in place. Don't simply leave it to chance that veterans will be among the applicants to your open positions!
Too many employers do just that, though, according to research from Korn Ferry, a company that specializes in talent solutions. Their global executive survey indicates that 80 percent of respondents don't have specific veteran hiring outreach programs in place-81 percent don't have clear messaging on why veterans should join their companies. In addition, 71 percent don't provide training to recruiters or hiring managers specifically related to veteran hiring. These are all foundational elements of a recruiting process that can help your company find and engage with veterans.
Go Where the Veterans Are
Don't just rely on your traditional methods of recruitment or job posting. Make an effort to reach out via channels that are likely to be visited by current and former members of the military such as MilitaryHire.com
Speak the Language
One of the biggest challenges in connecting veterans with employers, and vice versa, are barriers related to the language that both sides of the employment equation may use. Veterans have their jargon-so do HR departments. Make sure that your recruitment efforts, specifically those directed toward veterans, contain the kind of language they will understand. Not sure about that? Call upon veterans already in your workforce to help vet these materials.
It's also important to "manage the optics" when it comes to recruiting, especially in terms of diversity, says Jake Tully with TruckDrivingJobs.com, an online marketing company that works with companies in the commercial trucking industry who are actively seeking to hire U.S. veterans. "Many companies are making the push for using ads that feature a diverse array of veterans in terms of gender, race, and age. In doing so, many companies have found that more Veterans are receptive to their marketing campaigns. This is especially true in industries where there is a perception of a male-dominated presence overall. Abandoning the old-fashioned marketing option of portraying Veterans in a homogenous manner is both representative of the current field of U.S. Veterans as well as contemporary advertising overall."
Create Key Messages That Will Resonate
Why should veterans consider your company as a great place to work? That's a question that you should answer and the answer should be paramount in your communication and outreach. Again, existing veterans in your workforce can be a good starting point for identifying the value your organization brings to veterans.
Train to Overcome Bias and Misconceptions
Your hiring managers are on the front lines when it comes to recruiting veterans and ensuring that, once on board, they will have a rewarding work experience. Unfortunately, as Korn Ferry's research indicates, too few are explicitly trained and provided with the information and resources they need to overcome biases and misconceptions that can sour the recruiting experience for veterans.
At Penn Mutual, says Meehan, "aside from the Center, we are also reaching veterans through other awareness efforts and partnerships, such as our support of the Travis Manion Foundation, an organization that provides veterans and their families with empowerment programs."
Chapter 6: Tips and Techniques for Interviewing Veterans
The importance of being able to communicate effectively with veterans and understand how their language translates to your language continues during the interview process. SHRM offers a number of tips for how to best draw out the core competencies of veteran applicants that can benefit your business:
Be familiar with military occupational codes (MOCs) and how they relate to the competencies required for your open positions. O*NET can be a great resource to help with this.
As the interview begins, thank your military and veteran applicants for their service.
Clearly describe the job and its responsibilities and expectations; avoid generalizations
Draw out applicants by asking them to share their stories; behavioral interview techniques work well here
Avoid closed-ended questions
Listen activity with a focus on helping veterans to correlate their experience with the job requirements
In addition, interviewers should avoid intrusive, and unnecessary questions such as asking about PTSD or other health issues, or asking about applicants' experiences with first-hand combat, whether they had ever harmed someone, etc.
Likely the most important aspect of effectively interviewing veteran job applicants is to get them to talk and share examples. That's a great way to overcome language, or jargon, barriers that could otherwise hinder communication.
Chapter 7: Strategies for Effective Onboarding
Once hired, your job in ensuring a positive veteran experience with your organization is just beginning. It's not just about bringing veterans on board, it's about ensuring that they have a positive experience with your organization from day one-that they feel valued and valuable.
Veterans crave meaning and enjoy being part of a mission-driven organization. Making that mission explicit, and clearly conveying why the mission of your organization is important and how veterans can help provide value is an important way to start them out on the right foot.
Unfortunately, according to a 2014 report from VetAdvisor and Syracuse University's Institute for Veterans and Military Families, 80 percent of respondents held their first job for less than two years-43 percent for less than one year. What are veterans most looking for in the jobs they land after their military careers: the ability to use their military skills (93 percent), benefits and pay (92 percent) and career development opportunities (83 percent) according to the report.
In a Harvard Business Review article, Kittie W. Watson, Michael Perry, Becky Ripley and Randy Chittum, all with Innolect, a leadership and organization development firm, share their experience in working with active-duty military personnel and veterans. They recommend four practices that can help companies do a better job of retaining their veteran workforce:
Educate managers, recruiters and leaders about military culture and language
Design a specific onboarding and integration program for veterans
Help veterans establish and sustain connections within the organization
Find ways to connect everyday responsibilities to overall organizational purpose
Their insights are supported by the experiences of veterans like Paul Dillon. Dillon retired from the Chicago office of the McGladrey accounting firm in 2006 and started his own firm in Chicago-Dillon Consulting Services, LLC-which works with veterans who want to start their own businesses. A former U.S. Army Reserve 1st Lieutenant, Dillon fought in the Vietnam War. He's an expert in the employment of veterans. Dillon recommends that companies leverage the value that current veterans in their workforce can bring to the recruitment and onboarding process. They can play an important role in helping newly hired veterans feel welcome. These employees can be leveraged to:
Mentor newly hired veterans to ensure their success.
Educate non-veteran coworkers on the valuable organization and leadership skills that veterans bring to the workplace.
Use the organizational skills that they learned in the military to build professional networks that include veterans, active duty service members and reservists, and civilians to help bridge the military-civilian cultural divide that is so prevalent in our society today, and which would reflect great credit on the companies that employ them.
Use their exceptional skills and leadership talents-and, sense of mission and purpose-to contribute to non-profit organizations in the community, most of which are in dire need of the exceptional qualities that veterans can bring to any organization. This would, likewise, greatly benefit the companies that employ them.
Keep the lines of communication open with newly hired veterans, and maintain that communication throughout their tenure with your organization. Ongoing support and feedback can help you ensure that you're creating a culture that meets the needs of veterans-as well as other employees in your organization.
Chapter 8: Best Practices for Attracting and Retaining Veterans
Organizations that have done a good job of recruiting and retaining veterans point to a number of best practices that have allowed them to be successful. One biggie: including veterans in the hiring and onboarding process, says Allen.
"Veterans speak the same language. They can translate resumes and understand the types of responsibilities veterans may have had," he says. "Most importantly, they will make veteran applicants more comfortable," he says.
Helping veterans make a connection between their military skills and their new job responsibilities can also go a long way toward providing them with the job satisfaction they crave, says Tully.
"Within the commercial driving industry, one of the biggest issues for recruiting U.S. Veterans is to convince them that their background and skills are applicable to a specific job without creating a situation where it seems like their skills are ubiquitous," he says. "In other words, a company need to be clear in defining what it is that a Veteran brings to the table and how that translates to a specific job."
Dillon offers a number of practical tips for companies that want to do a better job of attracting and retaining veterans:
Find a way to advertise or broadcast their desire to hire veterans.
When recruiting at job fairs, don't just send someone to collect resumes from veterans, if you don't have jobs that are ready to be filled.
Don't recruit veterans because it's a good PR move and makes your company "look good." "Veterans can sense a company that does that a mile away," says Dillon. "Hire veterans because of the valuable skills that they can bring to your company, hopefully resulting in increased profitability."
Reach out to Veteran Service Organizations and military non-profit groups to assist your company with your veteran hiring program.
Build military cultural competency into your company, so that you understand the basics of the military, and how military skills can add value to your products or services. There are a number of consulting firms and online training programs available to assist you with that effort. The PsychArmor Institute is one such organization to assist your company with an understanding of military culture and customs.
Make certain that your Employee Assistance Program (EAP), if your company has one, includes any assistance that veterans might need.
Create veteran affinity groups at your company, comprised not only of veterans, but also of any of your employees who are currently military reservists, spouses of veterans, and other employees who are simply interested in veteran issues. These affinity groups can serve as a valuable community for veterans, and those interested in them, to exchange views on what works, or doesn't work, regarding veterans employed at your company.
By having a clearly articulated strategy, ensuring that managers and supervisors are trained and provided with the resources they need to ensure a positive veteran experience before, during and after hire, and focusing on ongoing communication to help bridge the gap between their military and civilian careers, organizations can boost the veteran experience and see retention go up.
Chapter 9: Some Additional Key Resources and Organizations
There are a number of resources that employers, HR professionals and hiring managers can turn to for help in boosting their recruitment and retention practices with veterans. Here are a few that can serve as a good starting point:
American Corporate Partners. ACP mentors veterans and active duty spouses to help them enter the civilian workforce.
Veterans' Employment and Training Service (VETS) - Made available through the United States Department of Labor (DOL), VETS helps employers find qualified transitioning service members and veterans in their area. They offer an Employer Toolkit and other resources.
Vetforce, an offering from Salesforce, is a job training and career accelerator program to help military service members, veterans and spouses transfer the skills they learned in the military to technology careers. They connect their 12,000 members from around the world to training, classes and career opportunities.
Veterans represent a valuable candidate pool, says Meehan. "Military personnel often receive technical training specific to their roles and most military jobs have civilian equivalents," he notes. "We have also found that veterans possess leadership skills and have the ability to learn quickly. Organizations would be well-served to understand veterans' experiences in order to determine how their skills transfer to a corporate environment."
Have you perfected ways to connect with, hire and retain veterans? We'd love to hear your stories at comments@militaryhire.com! We'll share some of what we believe to be the most compelling and practical for others to follow in a future post.