Veteran Friendly Employers, Alliance Partners and Jobs from MilitaryHire.com
Veteran Friendly Nonprofit Alliance Partners
Military Hire values the entire experience of the US Veteran. We recognize the transition from military to civilian life far exceeds that of the job experience. So, we are excited to share that Military Hire is featuring nonprofit partner alliances which offer unique and valuable services to veterans in this transition.

American Veterans ("AMVETS") is a veteran service organization, with 250,000 members, representing the interests of 20 million veterans and their families. AMVETS provides services, leadership, and advocacy to improve the quality of life for veterans and their families. These services include assistance with healthcare services to ensure veterans with medical needs receive access to quality healthcare care, including mental health and specialized services to live longer, healthier lives, employment assistance, and legislative advocacy to support veterans' needs.
Challenge America is a 501(c)3 nonprofit which has a mission to connect service members, veterans and their families to resources and solutions that build community and give purpose to their lives. They work to design and scale innovative, evidence-based solutions to the needs of the military community - no matter where they live. By leveraging technology, creative arts and community solidarity, Challenge America is thinking differently about how we serve our military.
Veteran Friendly Alliance Partners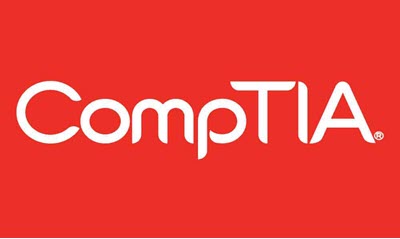 The Computing Technology Industry Association (CompTIA) is a leading voice and advocate for the $5.2 trillion global information technology ecosystem; and the estimated 75 million industry and tech professionals who design, implement, manage, and safeguard the technology that powers the world's economy. Through education, training, certifications, advocacy, philanthropy, and market research, CompTIA is the hub for advancing the tech industry and its workforce. Visit www.comptia.org to learn more.
For over 25 years, TechExpo has produced hiring events for a multitude of industries with a major focus on Technology, Engineering, Cyber Security, Aerospace, Telecommunications, and Intelligence. With over 1,500 events produced to date, the nation's most prestigious companies have exhibited at TECHEXPO to recruit leading talent in the industry and have provided hundreds of thousands of professionals with new opportunities to advance their careers. TECHEXPO also continues to be the leader in producing private Open House recruitment events for such companies as IBM, Booz Allen Hamilton, Verizon, Boeing, ManTech, KeyW, AT&T, L-3, General Dynamics, SEI / Carnegie Mellon, Unisys, and HP.
The employers below have earned the exclusive rank of Veteran Friendly.