How to Attract Military Veteran Job Candidates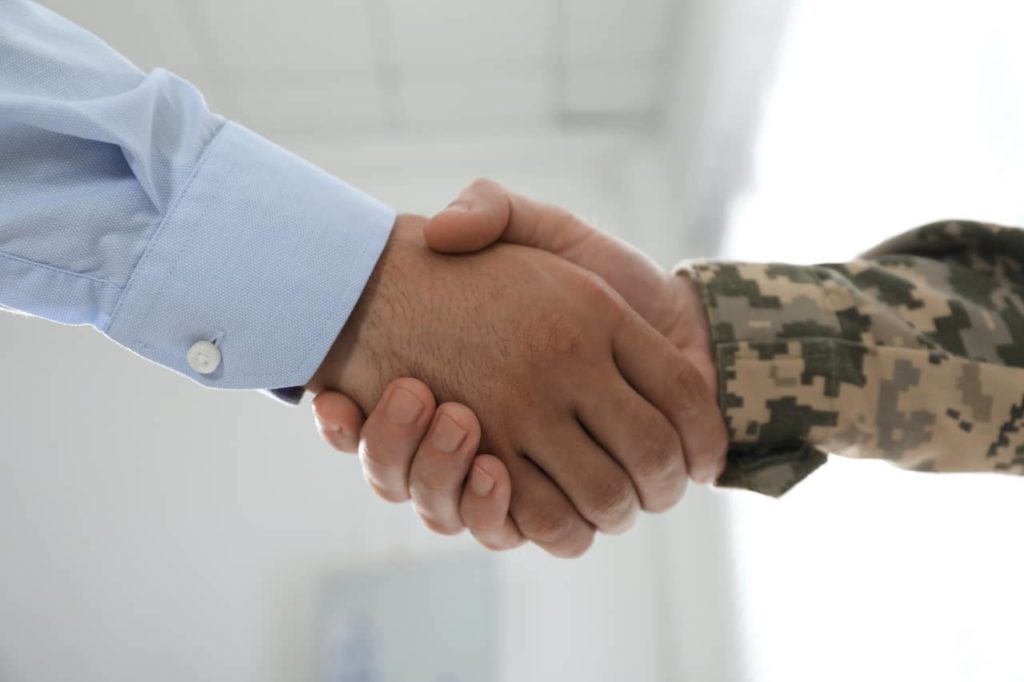 It's no secret that there are plenty of benefits to hiring veterans. From their impeccable work ethic to the outstanding teamwork they've learned, veterans are prime candidates for a variety of positions.It's no secret that there are plenty of benefits to hiring veterans. From their impeccable work ethic to the outstanding teamwork they've learned, veterans are prime candidates for a variety of positions.
The trickiest part of hiring veterans is knowing how to attract these qualified candidates to your job listing. Since many of the skills learned in the military differ from traditional civilian skills, it can be challenging to know where to start with creating a job description. How exactly do you write a military job description? Read on to learn more about creating these descriptions to draw in the right candidates.
How to Write a Military Job Description
There are a few factors to consider when it comes time to craft a military job description. Check out what these factors are and how you can incorporate them into the hiring process.
Skill Translation
The first step in creating a military job description is to understand skill translation. Since being a part of the military is a unique experience, many of the candidates' skills may differ from traditional civilian skills. With this in mind, it's important to spend time translating skills to ensure that job descriptions match what military candidates may include on their job applications.
One method of doing this skill translation is to learn the Military Occupational Speciality (MOS) codes. MOS codes are used to determine the type of military specialty that an individual qualifies for. By learning these codes, you can better understand the skills that candidates bring to the table and create a more relatable military job description.
Clear Responsibilities
As you create your military job description, think about all of the responsibilities an individual in the specific role will need to perform. By defining the role in clear detail, candidates can gain a sense of what they'll be expected to complete and how their skills will translate into the position. You'll also have a better understanding of what skills to look for in a candidate and what onboarding may look like once you've hired an individual for the position.
Service Opportunities
Individuals who serve in the military are highly service-oriented. If your open position has an opportunity to incorporate service, such as becoming a mentor, it can be beneficial to highlight this in your military job description. This will attract veteran candidates looking to continue pursuing their passion for helping others.
Educate Hiring Managers
In addition to knowing how to translate skills, there are a few hiring best practices that can help your team create the ideal military job description. This includes optimizing language, promoting a military-friendly environment, and keeping an open mind as resumes are reviewed.
Organizations such as the Department of Labor and Department of Veterans Affairs have ample resources to help your hiring managers create the best experience for military candidates.
Consult a Military Hiring Agency
Lastly, it may be beneficial to consult a military hiring agency. These organizations are equipped with all of the knowledge and resources you'll need to successfully create a military job description and find qualified candidates. Investing in a military hiring agency can lead to stronger candidates that match your company culture and are prepared to handle the job. These services can match candidates and businesses to ensure that the needs of both parties are met.
Military Job Description Example
We've crafted a military job description example below to give you a better idea of what to include in your listing. Take a look at this example for a Project Manager position.
Summary
Our marketing agency is looking for a dedicated and experienced Project Manager. This individual will handle planning, organizing, and executing client projects to ensure quality standards are met.
Responsibilities
Establish project timelines, including milestones and deadlines for every deliverable
Adjust timelines as needed to reflect project changes
Serve as the liaison between clients and the internal team
Delegate tasks to team members as needed
Ensure quality standards are met for all deliverables
Qualifications
Previous leadership experience
Understanding of marketing terminology
Microsoft Project experience is a plus
Strong communication (written and verbal)
Team-oriented mindset
Problem-solving skills
Let MilitaryHire Craft Your Job Descriptions
Not sure where to get started with your military job descriptions? Let MilitaryHire help you! MilitaryHire is your go-to military hiring network. Our team of military veterans and corporate hiring personnel know just how to craft descriptions that share your company's needs while matching the skills that members of the military have. We're here to help you find the right candidates and achieve success.
Contact us today to learn more about our services and how we can help you with your hiring needs!